Jennifer Ellison: I've shed 3 stone since appearing on Celebrity SAS
Bang Showbiz
1 December 2022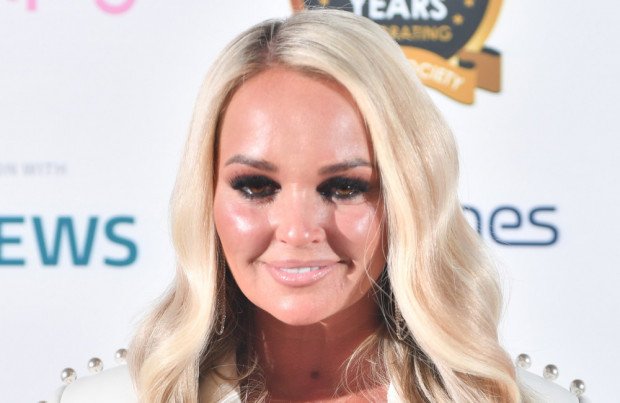 Former 'Brookside' star Jennifer Ellison has shed three stone since appearing on 'Celebrity SAS: Who Dares Wins'
Jennifer Ellison has shed three stone since being on 'Celebrity SAS: Who Dares Wins'.
The former 'Brookside' actress, who branded the Channel 4 reality show "terrifying and unbearable", has dropped to ten-and-a-half stone after the programme made her believe in herself again.
The married mum of three – who has sons Bobby, 12, Harry, seven, and Charlie six, with her husband Rob Tickle – told Closer magazine: "'SAS' was hell at times a million – it was like giving birth! It's the most horrific experiences as you're going through it, but then the reward at the end is life-changing.
"It's probably been the best thing I've ever done show-wise, or for me personally, because it made me believe in myself again.
"I lost a stone doing it. I've lost more because it really gave me a kick up the backside, because the gym is daunting to me, I was scared of the gym, then then after SAS, I said if I can do that, I can do anything."
While on the show the Jennifer, 39, broke down in tears to former Commando Jason "Foxy" Fox as she spoke about her traumatic past.
Jennifer was embroiled in a turbulent relationship with a gangster lover at 16 years old, who she alleges subjected her to a catalogue of abuse that involved him breaking her collar bone.
The musical theatre star has previously spoken about her past weight gain.
She said: "It was just self neglect ... I went from being a West End star – had the baby and got post-natal depression.
"I'd had three babies. I am happily married and content and the weight creeps on
"I'm not embarrassed. When you sell pictures of yourself, people are going to be interested when you don't look great. I've never got upset over it.
"I was in 'Brookside' when I was 12, I've grown up with it. You have to take the rough with the smooth."