Grimes: Music is my side quest now
Bang Showbiz
5 January 2023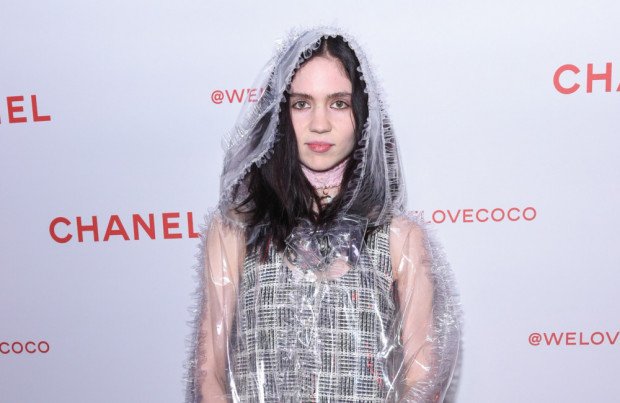 Grimes has promised fans will get her eagerly-awaited LP 'Book 1'
Grimes has declared music is her "side quest now".
The experimental pop artist has vowed to deliver her delayed album 'Book 1' to her loyal fanbase, and hinted that more new music would likely come out of her having less "pressure" and "increased freedom".
In a series of tweets, Grimes – whose real name is Claire Elise Boucher – explained: "Not to say life isn't blessed and my GOD ten time better = I'm the luckiest girl on earth, but do I want the attention an album brings? 100 per cent nooo (with all due respect).
"I owe y'all, the artists life is blessed and I take that seriously.
"But! My fam, best friends, and babies get dragged in no matter what I do, the narrative doesn't belong to me.
"My friends/[family are] my whole life – this is their battle too."
She added: "I'll always release music but if it hasn't been clear; music is my side quest now. Tbh reduced pressure x increased freedom = prob more music just ideally low key.
"I'll always do my best to entertain whilst depleting my literal reputation I hope that's ok I love y'all."
Grimes said the delay was also down to "minor legal stuff".
In September, the star – who has two children with Tesla tycoon and Twitter owner Elon Musk – confirmed her hotly-anticipated follow-up to 2020's 'Miss Anthropocene' is finished on her part.
Grimes responded to a follower on Twitter: "Album is done. Waiting on approvals for next single and mixing."
And when another user asked when fans can expect her The Weeknd (Abel Tesfaye) collaboration, 'Sc-Fi', Grimes revealed it's down to the Canadian megastar and his record label, insisting it "depends on Abel and Columbia."
She went on to share that she had a "really intense medical situation" in the spring of last year, and she's thankful for the delay in the release as she's still recovering.
She wrote: "I had a rly intense medical situation in the spring so I am relishing the delay tbh. The delay is kinda convenient cuz I'm just getting back to health. (sic)"
Teasing the collaboration in a recent cover interview with Vogue China, she spilled: "It will be a trip. Definitely worth watching to the end, listening to the monologues and then getting into the drama."
She also revealed the upcoming LP is part of her AI girl group project NPC.