This article contains one or more affiliate links. If you follow one of these links, and make a purchase, we receive a commission.
360° Beats electronic music series to hit Edinburgh and Manchester: tickets on sale now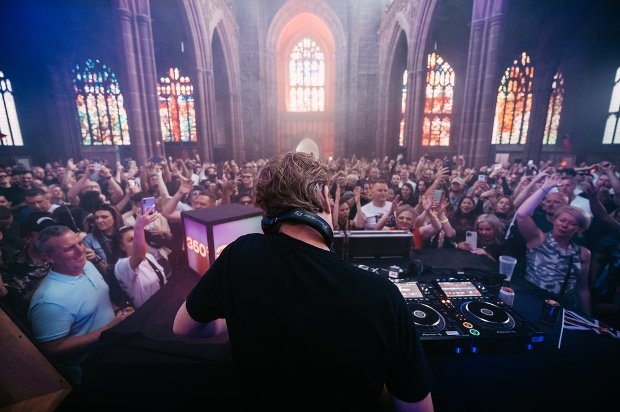 The ultimate clubbing experience will be held at venues in Edinburgh and Manchester with five-star techno and house line-ups
360° Beats electronic music events are set to hit epic landmark venues in Edinburgh and Manchester in January and February this year. Tickets are on sale now.
The clubbing parties are heading for the UK this year after its debut in Paris and success in Geneva. They'll be held in mind-blowing venues such as St Mary's Cathedral in Edinburgh and Manchester's Cathedral in a way they've never been experienced before.
UK house icon and First Lady Of Defective Records Sam Divine is set to perform at the stunning St Mary's Cathedral on Friday 27 January while The Shapeshifters will take on Manchester Cathedral on Friday 10 February. See a full list of dates and venues below.
Last year's 360° parties included incredible sets from Darius Syrossian, Lee Burridge, Dimitri From Paris and more techno royalty, hosted in Manchester, Liverpool, Paris and Geneva.
360° Beats 2023 UK tour dates:
Friday 27 January – St Mary's Cathedral, Edinburgh
Friday 10 February – Manchester Cathedral
Tickets for 360° Beats are on sale now.