I don't know if I'll make a full recovery, says Eamonn Holmes
Bang Showbiz
23 January 2023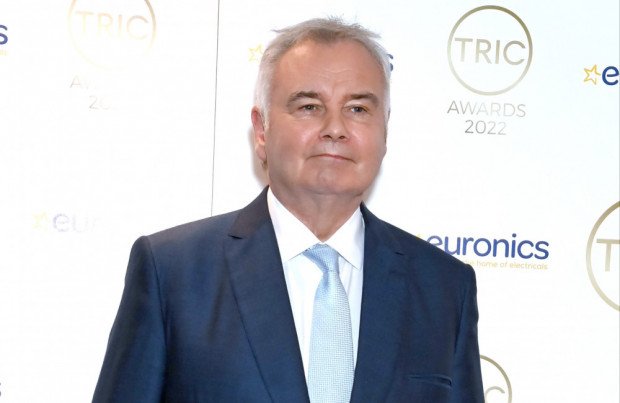 Eamonn Holmes has revealed that he needs "a frame, crutches or a wheelchair to get around"
Eamonn Holmes doesn't know if he'll ever make a full recovery from his terrifying fall.
The 63-year-old TV presenter underwent spinal surgery last September and just over two weeks into his recovery, he fell backwards down a flight of stairs at his home in Weybridge.
Eamonn – who is married to fellow TV star Ruth Langsford – shared: "There's no connection between my waist and my legs, so I need a frame, crutches or a wheelchair to get around. The knee can give way at any time.
"I'm better than I was, and I am getting better all the time, but the scary thing is that, at the moment, I don't know if I'm going to get back to how I was.
"I would give anything just to be able to walk my dog or play a round of golf like I used to."
Despite this, Eamonn still doesn't know the cause of his back troubles.
The former 'This Morning' presenter told the Daily Mail newspaper: "People kept asking what it was about, as if I'd had a skiing accident or something. The answer is I honestly don't know how it happened."
Eamonn was found to have had three protruding discs, and the issue had a dramatic impact on his quality of life.
The veteran broadcaster – who has been married to Ruth since 2010 – said: "I still thought it would go away, but it didn't. The knock-on effect was that I lost a lot of use in my right leg.
"I got epidural injections, which helped to a degree, but didn't cure the problem. I started using a stick, so life was already becoming more curtailed."
Eamonn was eventually contacted by former S Club 7 member Jo O'Meara, who been through a similar experience.
He recalled: "She got in touch to say she had the same disc problems I did and had just had surgery with a German surgeon. I asked if she could pass on his details, because by now I was desperate."
Eamonn went under the knife in late September, after he made contact with the surgeon.
He said: "It went well – the doctor tidied things up, and generally the pain has gone, which is brilliant. The flip side is that it has now left me with an issue in my left leg, which would collapse unexpectedly."