This article contains one or more affiliate links. If you follow one of these links, and make a purchase, we receive a commission.
Tickets for Europe's 2023 UK 40th anniversary tour dates go on sale at 10am today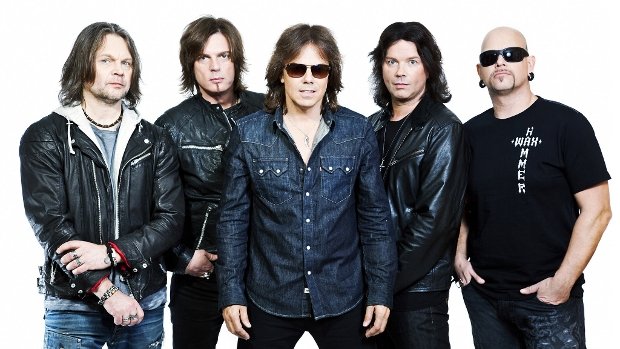 The iconic rock group will headline venues in Cardiff, Glasgow, London and more to celebrate their 40-year career
Swedish rock band Europe have announced a run of 2023 UK tour dates to celebrate their 40th anniversary. Tickets go on sale at 10am today.
The 'Final Countdown' outfit will head to St David's Hall in Cardiff on Tuesday 17 October before hitting Glasgow's Royal Concert Hall the following evening. On Thursday 19 October, they'll perform at Sage in Gateshead before headlining The Civic at The Halls in Wolverhampton on Saturday 21 October.
From Monday 22 to Thursday 26 October, the band will perform shows at The Lowry in Salfrod, De Montfort in Leicester and two consecutive gigs at the Palladium in London to conclude. See a full list of tour dates and venues below.
The latest album to come from the five-piece is 2017's Walk The Earth, released almost 30 years after their self-titled debut. The anniversary tour will showcase the band's best-loved hits from throughout their 40-year career including tracks from 1984's Wings Of Tomorrow and 1986's seminal album The Final Countdown.
Check out classic track 'The Final Countdown'
Europe 2023 UK tour dates:
Tuesday 17 October – St Davids Hall, Cardiff
Wednesday 18 October – Royal Concert Hall, Glasgow
Thursday 19 October – Sage, Gateshead
Saturday 21 October – The Civic at The Halls, Wolverhampton
Monday 22 October – The Lowery, Salford
Tuesday 24 October – De Montfort, Leicester
Wednesday 25 October – Palladium, London
Thursday 26 October – Palladium, London
Tickets for Europe go on sale at 10am today.