This article contains one or more affiliate links. If you follow one of these links, and make a purchase, we receive a commission.
The Vamps confirm Wolverhampton show in summer 2023: how to get tickets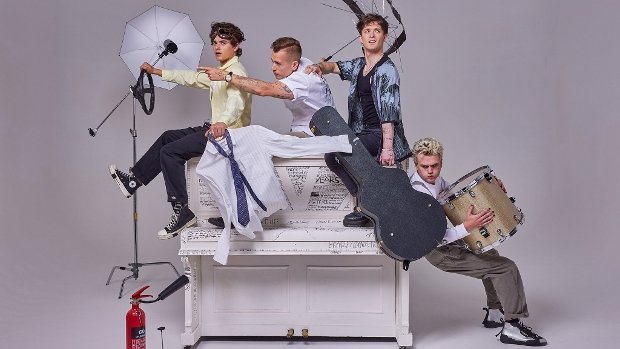 The 'Can We Dance' group will perform at The Halls in June
The Vamps have announced a headline show in Wolverhampton this summer. Tickets go on sale at 10am on Friday 3 February.
The pop-rock quartet have just wrapped up a huge list of 2022 UK tour dates as part of their greatest hits tour which celebrated their 10-year anniversary. They headlined arenas in Manchester, Brighton, London, Bournemouth, Cardiff and more throughout November and December.
Earlier this month they announced a headline show at the Royal Albert Hall in London on Friday 26 May. In June, they'll perform at The Halls in Wolverhampton. See a full list of tour dates and venues below.
The boys' latest release is the 2020 album Cherry Blossom. Their fifth record and second UK number one album features the leading single 'Married In Vegas', a rock-lead anthem which demonstrates their maturation from the 'Can We Dance' days, though it's still tinged with the same upbeat and care-free sound which make them just oh-so loveable.
The Vamps 2023 UK tour dates:
Friday 26 May – Royal Albert Hall, London
Saturday 10 June – The Halls, Wolverhampton
Tickets for The Vamps go on sale at 10am on Friday 3 February.