This article contains one or more affiliate links. If you follow one of these links, and make a purchase, we receive a commission.
Where to see the UK's best orchestras live in concert this summer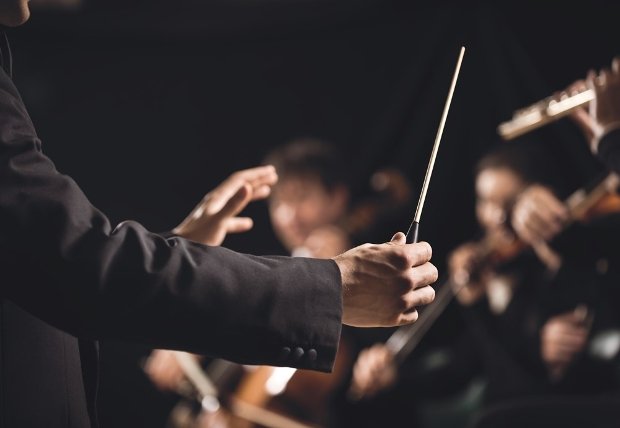 From Vivaldi to Disney, check out the orchestral performances touring the UK this year
Whatever your musical preference might be, experiencing an orchestral masterpiece live in concert can make for an unmissable experience. You don't have to be a connoisseur of classical music to appreciate the awe-inspiring acoustics, compelling compositions and accomplished musicians working in spectacular synergy. If the Bridgerton soundtrack is anything to go by, something about strings makes one quite simply overcome with emotion.
If you're a sucker for a bit of Bach or find that you prefer metal to Mozart, there's a fantastic range of orchestras touring stunning venues in the UK this year performing classical favourites to club anthems and Disney tunes. Read on to find out the key details and how to get tickets.
The Magical Music Of Harry Potter: Live In Concert
The London Symphonic and Philharmonic Film Orchestra will come together this spring to perform the enchanting Harry Potter soundtrack like you've never experienced it before. Shows in London, Liverpool, Edinburgh and more cities throughout the UK will feature an original actor from the franchise, star soloist, a choir and symphonic orchestra. With award-winning soundtracks from composers such as John Williams, light and laser technology and visual effects, you'll be transported to the magical world of witches and wizards.
Harry Potter Live In Concert 2023 UK tour dates:
Sunday 19 February – Shaftesbury Theatre, London
Monday 3 April – The Lowry, Salford
Tuesday 4 April – Usher Hall, Edinburgh
Wednesday 5 April – Middlesbrough Town Hall
Thursday 6 April – Barbican, York
Thursday 20 April – Olympia, Liverpool
Sunday 23 April – Royal Concert Hall, Glasgow
Tickets for The Magical Music Of Harry Potter: Live In Concert are on sale now.
Royal Philharmonic Concert Orchestra
The internationally-renowned Royal Philharmonic Concert Orchestra will be touring the UK in March, May and October this year with a variety of shows showcasing their talented musicians. They'll accompany Scottish Marti Pellow at London's Palladium and rock supergroup Mike & The Mechanics at the Royal Albert Hall. Later in the year, the orchestra will perform two Elvis Live On Screen performances in Newcastle and Leeds, showcasing best-loved hits from the King Of Rock and Roll.
Royal Philharmonic Orchestra 2023 UK tour dates:
Friday 24 March – Palladium, London
Thursday 18 May – Royal Albert Hall, London
Saturday 28 October – Utilita Arena, Newcastle
Sunday 29 October – First Direct Arena, Leeds
Tickets for the Royal Philharmonic Concert Orchestra are on sale now.
Vivaldi's Four Seasons & The Lark Ascending
Experience two of the most-loved masterpieces come to life in London, Chelmsford and Cheltenham this summer. Performed by the masterful London Concertante and held within three of the UK's most stunning venues, you'll be treated to Vaughan-Williams' sublime 'The Lark Ascending' and Vivaldi's iconic 'Four Seasons'. Check out dates and venues below:
Vivaldi's Four Seasons & The Lark Ascending 2023 UK tour dates:
Saturday 27 May – St Martin-in-the-Fields, London
Sunday 28 May – Chelmsford Cathedral, Chelmsford
Thursday 22 June – Christ Church, Cheltenham

Tickets for Vivaldi's Four Seasons & The Lark Ascending are on sale now.
Disney 100: The Concert
In celebration of Disney's 100-year anniversary, the Hollywood Sound Orchestra will tour the UK, performing music from some of history's most magical film scenes as they play out on the big screen. Marvel at touching moments from Mary Poppins, Beauty And The Beast, Encanto and more as well as favourites from Pixar, Star Wars and Marvel.
Disney 100 2023 UK tour dates:
Wednesday 31 May – OVO Hydro, Glasgow
Thursday 1 June – First Direct Arena, Leeds
Friday 2 June – M&S Bank Arena, Liverpool
Sunday 4 June – The O2, London
Monday 5 June – AO Arena, Manchester
Tuesday 6 June – Resorts World Arena, Birmingham
Wednesday 7 June – International Arena, Cardiff
Thursday 8 June – International Centre, Bournemouth
Tickets for Disney 100: The Concert are on sale now.
Hacienda Classical
If you reckon you've had your fill of Beethoven, Chopin and Tchaikovsky and want to switch things up, Hacienda Classical will be touring the UK this summer with orchestral renditions of your favourite club classics. Experience iconic dance tracks like never before with an exhilarating mix of vocalists, choir and orchestra. Check out their outdoor UK tour dates below:
Hacienda Classical 2023 UK tour dates:
Saturday 8 July – Castlefield Bowl, Manchester
Saturday 15 July – Kew Gardens, London
Saturday 26 August – Dreamland, Margate
Tickets for Hacienda Classical are on sale now.
Ministry Of Sound Classical
Hitting Halifax and Bedford this summer, Ministry Of Sound Classical will reimagine the dance tracks that have come to symbolise the heart of the 1990s house scene and iconic London venue. Following a huge successful show at London's O2 Arena in 2021 to celebrate its 30th anniversary featuring a full 50-piece orchestra performing epic dance tracks, the orchestral performance returns in June and July this year.
Ministry Of Sound Classical 2023 UK tour dates:
Friday 30 June – The Piece Hall, Halifax
Saturday 1 July – Bedford Park
Tickets for Ministry Of Sound Classical are on sale now.