Danniella Westbrook to star in new one woman show about her life
Bang Showbiz
3 February 2023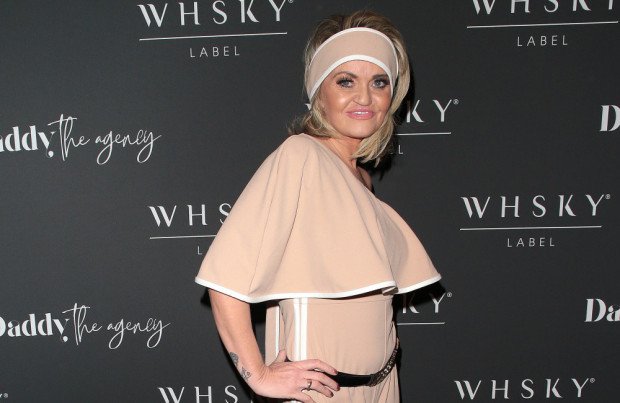 Former 'EastEnders' actress Danniella Westbrook is going to be starring in a new one woman show about her life, titled 'Danniella Uncovered!', which she has co-written with ex-'Big Brother' contestant Simon Gross
Danniella Westbrook is going to be starring in a new one woman show about her life.
The former 'EastEnders' actress – who shot to fame playing Sam Mitchell, the daughter of Peggy Mitchell, in the BBC One soap – is bringing 'Danniella Uncovered!' to the stage and in the show she will cover every aspect of her roller coaster career and life.
Danniella intends to talk openly about the cocaine addiction which destroyed her nose, her journey to get clean, her TV successes and the love affairs with men in her life who have included East 17 singer Brian Harvey and ex-husbands Robert Fernandez and George Arnold.
Speaking to former 'Big Brother' star and presenter Simon Gross on the red carpet at the gala night of 'Rise of the Footsoldier: The Extreme Edition' in London this week, she said: "It's going to be a one woman show in the West End that I'm writing and producing. There's going to lots of twists and turns in it. It's not going to be like a show like 'The Vagina Monologues' it's going to be much deeper."
Before she begins rehearsals for the theatre show – which is being co-written by Gross – Danniella is travelling to Turkey to have cosmetic surgery on her face.
The 49-year-old actress famously suffered serious damage to her nasal septum due to heavy cocaine use in the 1990s and early 2000s and in recent years she has suffered a collapsed jaw and cheekbone.
The former 'Dancing On Ice' contestant also underwent a botched operation that left her with osteoporosis which is making the bones in her face weaken.
Although she is nervous about going under the knife, Danniella is looking forward to having her issues fixed.
She said: "I go away next week for my operation. I can't wait. It's going to be a new chapter.
"I'm a bit nervous but I'm excited because it's been five or six years of waiting now. It's about time."
'Danniella Uncovered' is set to run on London's West End this autumn.
You can follow Simon Gross on Instagram @simongrossshowbiz for more weekly showbiz scoops.