Jimmy Carr suggests Fawlty Towers reboot is set in retirement home
Bang Showbiz
9 February 2023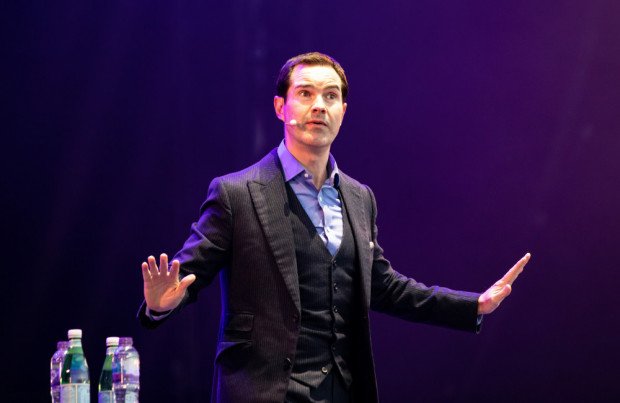 Comedian Jimmy Carr has joked the 'Fawlty Towers' reboot should be set in a retirement home because co-writer and star John Cleese is in his 80s
Jimmy Carr has suggested the 'Fawlty Towers' reboot should be set in a retirement home.
The 50-year-old comedian has had his say on the news this week that John Cleese, 83, and his daughter, Camilla Cleese, are to reboot the iconic sitcom – in which John played the part of hotel owner Basil Fawlty – and he believes the "smart money" would be on the series moving from a hotel to a retirement facility.
He said: "John Cleese is 85 (sic), isn't he? Surely, the reboot should be set in a retirement home? That's the smart money."
Jimmy has also suggested one of the reasons John has decided to reboot the classic show could be to do with money.
He is quoted by the Daily Mail newspaper's Eden Confidential column as saying: "I think, from John Cleese's point of view, if he leaves it, he doesn't get paid. If he reboots it, he gets paid, so reboot away my friend.
"I think they've got to write him a cheque beforehand and he'll be fine. God love him, don't mess with the man's money."
It was confirmed this week that the show – which only ever ran for 12 episodes over two series – is being revived by Castle Rock Entertainment, with John to write and star in the series alongside his daughter.
Matthew George, Rob Reiner, Michele Reiner and Derrick Rossi are set to executive produce the long-awaited reboot.
John – who also co-wrote the original series alongside his ex-wife Connie Booth, who portrayed waitress Polly Sherman – said: "What I like about Matt is that, unlike many producers, he really 'gets' the creative process.
"When we first met, he offered an excellent first idea, and then Matt, my daughter Camilla, and I had one of the best creative sessions I can remember. By dessert we had an overall concept so good that, a few days later, it won the approval of Rob and Michele Reiner.
"Camilla and I look forward enormously to expanding it into a series."