Alan Carr to front new game show Picture Slam
Bang Showbiz
16 February 2023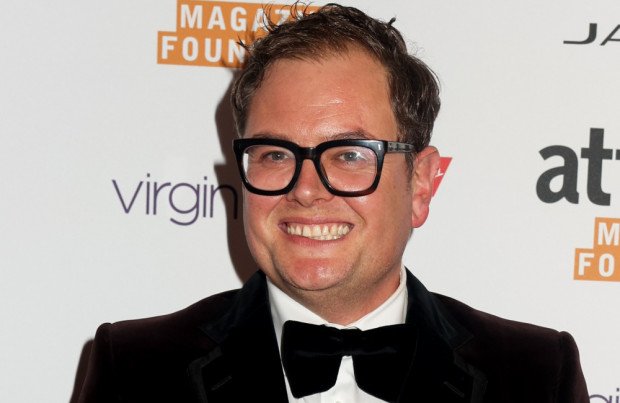 Alan Carr will host new BBC game show 'Picture Slam' and admitted he "jumped at the chance" to front the programme
Alan Carr will host a new BBC game show, 'Picture Slam'.
The 'Chatty Man' host, 46, will front the new Saturday night quiz show, and admitted he "jumped at the chance" to present the programme.
He said: "Who doesn't love a good quiz? When I found out the BBC wanted little old me to present 'Picture Slam' I jumped at the chance!
"I don't know if I would be any good at the quiz, but luckily I don't have to play it!"
The eight-episode series will see three teams face a series of pictures and each picture is worth cash.
The more they can name the more they win, but for the big money they need to name them all and if successful they've got a 'Picture Slam'.
In each round, the teams consisting of two contestants will be presented with a board full of images they need to correctly identify against the clock.
If contestants manage to get a 'Picture Slam' they'll receive a cash bonus.
But only the team who makes it to the final will take home any of their banked cash.
What's more, if they can find all the required pictures, they will take home the jackpot.
Ed De Burgh and Ben Shephard, Executive Producers for Triple Brew Media, said: "We are super excited to bring this format to the BBC, Alan is the perfect fit for a game that will have the whole family shouting at the TV.
"It's fun and addictive and appeals to viewers of all ages, who will be able to play along at home every Saturday night."
Kalpna Patel-Knight, Head of Entertainment for the BBC, added: "'Picture Slam' is a fast paced Saturday night play along quiz that requires contestants to be fast thinking and fast acting which results in loads of laugh out loud moments, making the quick-witted Alan Carr our perfect ringmaster!"