Shayne Ward is still 'very proud' of Corrie suicide storyline
Bang Showbiz
17 February 2023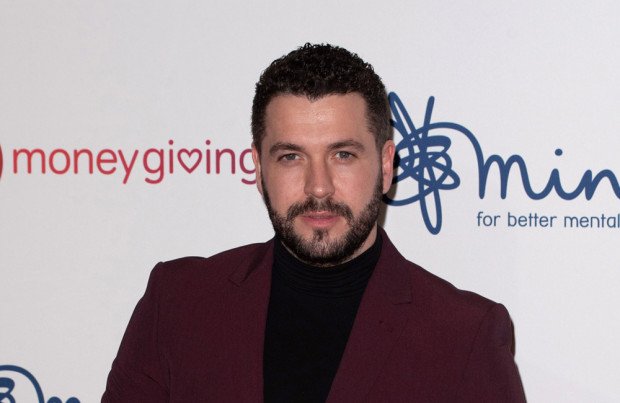 Shayne Ward is still "very proud" of tackling the "taboo" of male suicide on 'Coronation Street', five years after he exited the ITV soap opera
Shayne Ward is still "very proud" that he was able to raise awareness of male suicide through his role on 'Coronation Street.'
The 38-year-old star played the role of Aidan Connor on the ITV1 soap opera from 2015 until 2018 and exited the show when his character took his own life but is still contacted by those affected by the issue today as he urged men to "never be afraid" to speak out about their mental health.
He said: "To tackle the taboo of male suicide, it was something that we had to naturally treat so delicately, we met with families, we spoke with Calm and Mind and worked closely with them. You never quite know how the public is going to receive that type of storyline but it was received so well. Even still now, the amount of messages we still get as a team from those who have unfortunately lost someone to suicide.
"We are very proud that we were able to use that platform to say that it is okay to talk. Don't be afraid to talk, because we're here to talk."
Before his time on 'Coronation Street', Shayne – who has daughter Willow, six, and eight-month-old son Reign with fiancee Sophie Austin – first found fame as the winner of 'The X Factor' in 2004 and ahead of returning to the music scene with a greatest hits tour in April, admitted he is "hugely grateful" for the show before revealing that he almost missed his initial audition.
Speaking on ITV's 'Lorraine', he told stand in host Christine Lampard: "11 years since I last headlined my own tour but it feels right because I've had a lot of time acting in soap and in film and I want to show the kids what daddy has done previously. I'm hugely proud of ['X Factor']. It was a great kickstart for all of us. I'm very, very proud of the show and it started my career. I've been doing this now for 17 years and I absolutely loved being on it. It was an amazing experience. I did [nearly miss the audition], I was on holiday at the time and I couldn't afford to fly back but luckily enough there was an open audition the next day so I hope it was written in the stars when I went back, yeah."