'Kim and Mýa were nice': Pink shades Lady Marmalade collaborator Christina Aguilera
Bang Showbiz
19 February 2023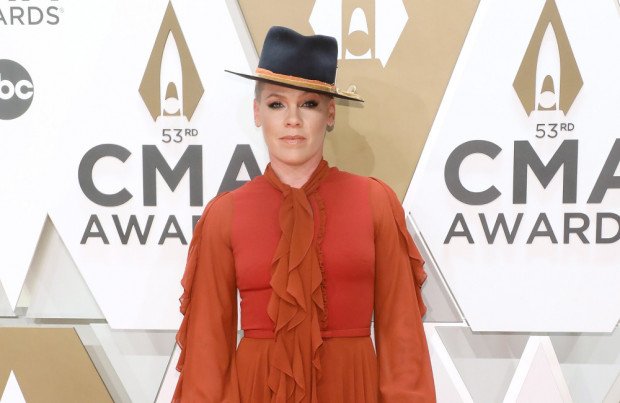 Pink admitted shooting the video for 'Lady Marmalade' with Christina Aguilera, Lil' Kim and Mýa for their 2001 cover version of the song was not enjoyable and hinted that Christina was the problem
Pink has hinted at tensions with Christina Aguilera on the set of 'Lady Marmalade'.
The 43-year-old singer admitted shooting the video with Christina, Lil' Kim and Mýa for their 2001 cover version of the song was not enjoyable and hinted that Christina was the problem.
She told Buzzfeed: "It wasn't very fun to make. I'm all about fun and it was like, a lot of fuss, and there were some personalities...Kim and Mýa were nice.
"I guess it is iconic, but I remember I kept crying because my skin didn't like the makeup. It was just...There was some annoying things happening that day."
Speaking previously about tensions on set, Pink explained in a 2009 VH1 'Behind the Music' special: "[Record executive] Ron Fair walked in. He didn't say hi to any of us and said, 'What's the high part? What's the most singing part? Christina's going to take that part.'
"I stood up, and I said, 'Hi. How are you? So nice of you to introduce yourself. I'm Pink. She will not be taking that part. I think that's what the f****** meeting's about.'"
However, Christina has shared her own version of events, saying: ""I know she had some, you know, feelings or whatever about how the recording of 'Lady Marmalade' went down and all that, and I know the actual video, she intimidated me, because she was a little heckling me in the audience, a little bit behind the director and I was like, 'Oh, what's going on?'
"That's what she did back then. But she's like, you know, she's a different person now—she's a mom, she's like, she's cool."