This article contains one or more affiliate links. If you follow one of these links, and make a purchase, we receive a commission.
McFly confirm headline show in Newmarket: how to get tickets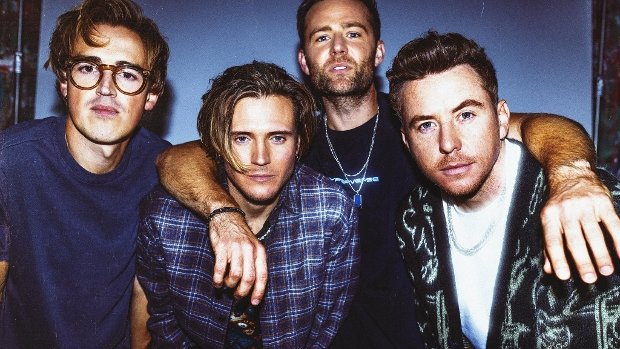 The 'All About You' group are scheduled for a Jockey Club Live performance in August
British pop rock band McFly have announced a headline show at Newmarket Racecourse. Tickets go on sale at 10am on Friday 24 March.
The London quartet made up of Tom Feltcher, Dougie Poynter, Harry Judd and Danny Jones will perform at Newmarket Racecourse on Friday 11 August as part of the Jockey Club Live concert series.
The 'Star Girl' band are also set to perform at The Civic at The Halls Wolverhampton in June as well as Millenium Sqaure in Leeds and Margate's Dreamland in July. They'll also headline Vivary Park in Taunton on Monday 28 August. See a full list of tour dates and venues below.
The group are also set to support Scottish singer-songwriter Lewis Capaldi at a number of his Broken By Desire To Be Heavenly Sent UK shows this summer including Vital in Belfast and Edinburgh's Royal Highland Showgrounds.
Their latest release is the 2022 collaborative children's album with Tom Fletcher, Space Band which is based on the guitarist's new book. It follows the 2020 record Young Dumb Thrills and comes more than 15 years after their debut album Room On The 3rd Floor which includes classic hits like 'Five Colours In Her Hair'.
McFly 2023 UK tour dates:
Friday 16 June – The Civic at The Halls, Wolverhampton
Thursday 6 July – Millennium Square, Leeds
Friday 7 July – Dreamland, Margate
Monday 28 August – Vivary Park, Taunton
Tickets for McFly go on sale at 10am on Friday 24 March.