West End star Kerry Ellis teams up with Queen guitarist Sir Brian May for a new single
Bang Showbiz
31 March 2023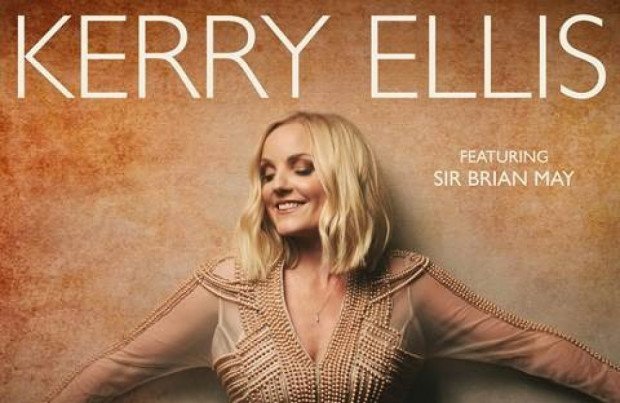 West End and Broadway superstar Kerry Ellis has teamed up with Queen legend Brian May for a new single from her forthcoming album
Kerry Ellis has teamed up with Sir Brian May for a new single.
The 43-year-old musical theatre actress has worked with Queen legend Brian, 75, multiple times over the years after he first spotted her in the ensemble of 'My Fair Lady' in 2002 and is "delighted" that he has collaborated with her once more on new single 'Battlefield' from her upcoming album 'Kings and Queens.'
She said: "I wanted this album and these songs to speak to people and make them feel something, in the same way that music affects me, and this song definitely pulls at the heart strings. And I'm delighted it features my dear friend, the Doc!"
Kerry – who since originating the role of Meat in Queen jukebox musical 'We Will Rock You' in 2002 has become known as one of the biggest stars of West End with leading roles in 'Wicked', 'Oliver!' and 'Cats' – will hit the road in May to celebrate the release of her fourth studio album, following on from the success of 'Anthems', 'Kerry Ellis' and 'Feels Like Home.'
The musical theatre superstar will share the stage with the London Show Choir when the show hits the Adelphi Theatre, and in Manchester and Birmingham will have the support of Sing Space Choir.
'Battlefield' is out now, stream and download at https://slinky.to/Battlefield
'Kings and Queens' is due for release on 12 May. Pre-order at https://slinky.to/KingsAndQueens
Tickets for the tour are available now via See Tickets, Ticketmaster and venue box offices.
UK Tour Dates
14 May Salford The Lowry
15 May Birmingham Town Hall
16 May London Adelphi
'Battlefield' Track Listing
1. 'Kings and Queens'
2. 'Be Tender With Me Baby'
3. 'Battlefield'
4. 'I Will Find You'
5. 'Mean The World To Me'
6. 'Big Wide World'
7 'The Only One'
8. 'Fire and Rain'
9. 'Lemonade'
10. 'My All'
11. 'Love Wins'
12. 'Home Again'