This article contains one or more affiliate links. If you follow one of these links, and make a purchase, we receive a commission.
Hozier announces intimate show in London in April: how to get tickets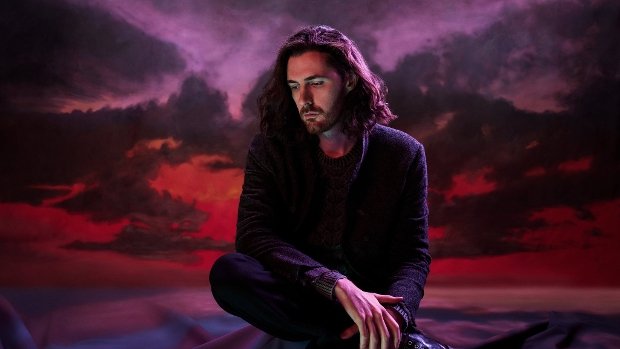 The 'Eat Your Young' singer will play at the Electric Ballroom in Camden later this month
Irish singer-songwriter Hozier has announced a small show in London this spring. Tickets go on sale at 10am on Wednesday 12 April.
The 'Take Me To Church' star will perform at the Electric Ballroom in Camden on Tuesday 25 April ahead of his huge Unreal Unearth UK and European tour which was announced last month and will kick off in June.
The award-winner will headline venues in Glasgow, Killarney, Dublin, Halifax, Newcastle, Manchester, Cardiff, Bournemouth and Birmingham throughout the summer before moving onto European cities such as Berlin, Cologne, Zurich, Paris and more.
The shows come in support of the singer's forthcoming album Unreal Unearth which is set for release later this year, although a date is yet to be confirmed. It will include singles from the Eat Your Young EP which came out last month. The video for the title track will be released at 5pm today.
Don't miss the video for 'Eat Your Young'
Hozier 2023 UK tour dates:
Tuesday 25 April – Electric Ballroom, London
Sunday 25 June – Queen's Park, Glasgow
Tuesday 27 June – Gleaneagle INEC Arena, Killarney
Friday 30 June – Malahide Castle, Dublin
Sunday 2 July – Piece Hall, Halifax
Monday 3 July — O2 City Hall, Newcastle
Wednesday 5 July – Castlefield Bowl, Manchester
Thursday 6 July – Cardiff Castle
Saturday 8 July – O2 Academy, Bournemouth
Sunday 9 July – O2 Academy, Birmingham
Friday 21 July – Alexandra Palace Park, London
Tickets for Hozier go on sale at 10am on Wednesday 12 April.