Niall Horan asks One Direction bandmates for 'honest opinion' on his solo tunes
Bang Showbiz
11 April 2023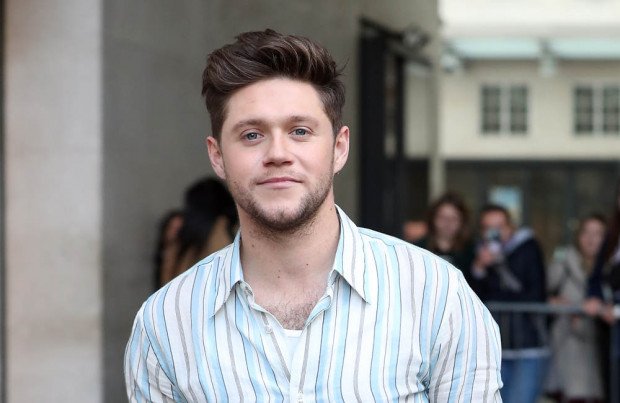 Niall Horan says he and his 1D bandmates "know what's decent and what's not"
Niall Horan gets his One Direction bandmates to critique his solo music.
The 29-year-old singer will release his third album 'The Show' on June 9, and he's revealed he sent the songs to Louis Tomlinson, 31, for his "honest opinion".
He told Esquire magazine: "Not every time, but if I feel like I need an opinion, I always send it out."
Niall – who shot to fame alongside Louis, Harry Styles, 29, Liam Payne, also 29, and former member Zayn Malik, 30, in the 'History' group – continued: "This time I sent it to Louis, and he gave me his honest opinion on it, which is always handy.
"We've released enough songs over the years, so we know what's decent and what's not. All the 1D boys and artists alike, I'll always try and send it around and get everybody's opinion."
The 'Heaven' singer recently admitted it was "scary" bringing out a new album after a three-year break.
Announcing 'The Show' in a letter to fans, he wrote: "What makes this record incredibly special to me is it's a reflection of where I am in my life today, as a person, a musician, and of course, as a songwriter. Can't say I'm not a little nervous, but hopefully, you'll still like this version of me when you listen to the new record.
"There's something really scary about being away for so long and coming back with new music, but I couldn't be more thankful for all you amazing people that have stood by and supported me all of these years.
"These songs are for you, as much as they are for me."
Meanwhile, the 'Slow Hands' hitmaker recently revealed he wants to make a "heavier" rock record.
The Irish star is a big fan of 1970s bands such as Led Zeppelin and would love it if he could channel his influences into some new songs that would take his music in a very different direction from his signature sound.
He told the Daily Star newspaper's Wired column: "I really want to lean into that 70s rock thing.
"I really want to lean into it, some of my favourite stuff is from the 70s and it is heavier.
"So I would love to get into that because I feel like it really suits my voice when I do sing it whether that be drunk or on karaoke or something.
"But yeah, I like that kind of thing."