'Blood was gushing from her head!' Janice Dickison forced to pull out of I'm A Celeb All Stars
Bang Showbiz
16 April 2023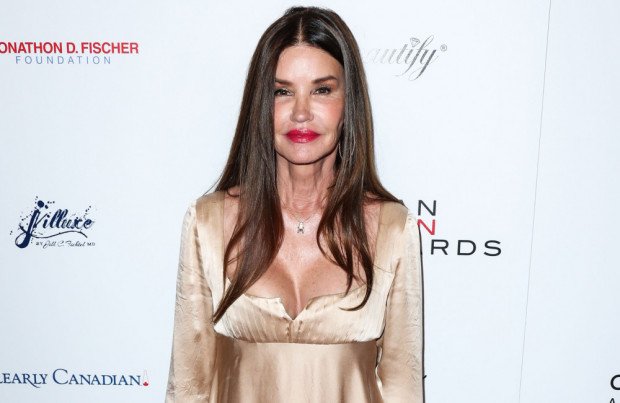 Janice Dickinson had to pull out of 'I'm A Celebrity...Get Me Out Of Here! All Stars' after sustaining a massive head injury on set
Janice Dickinson has reportedly been forced to pull out of 'I'm A Celebrity...Get Me Out Of Here! All Stars.'
The 68-year-old supermodel – who placed runner-up in the regular version of the celebrity survival show in 2007 alongside winner Christopher Biggins – had signed up to take part in the new version of the reality series but suffered a fall on set and is said to have made a swift exit from the series after being rushed to hospital.
A source told The Sun on Sunday newspaper: "Blood was gushing from her head and she was covered in dirt and dust. A crowd formed and one of the campmates had to ask everyone to stand back to give her space to breathe."
The insider went on to add that the injuries that the former 'American's Next Top Model' judge had sustained were so severe" that on-set medics needed further help and that they feared she had suffered a "cracked skull" before she was given the "all-clear" by doctors at the hospital as they noted she had been "doing great" before having to quit the series because of the injury.
The source added: "The injuries were severe enough that she had to be taken to hospital by ambulance. The on-set medics are very good but this needed her going to a fully equipped hospital. There were fears that she had suffered a cracked skull but she was later given the all-clear by doctors. The really sad thing is that Janice was doing great. She was causing all the drama you would expect from a supermodel and she was also a really good laugh. She must have been one of the favourites to win, but she was left with no choice but to miss the rest of the competition."