Paul Whitehouse wants heroin overdose death: 'I can find a dealer near me, there's loads'
Bang Showbiz
19 April 2023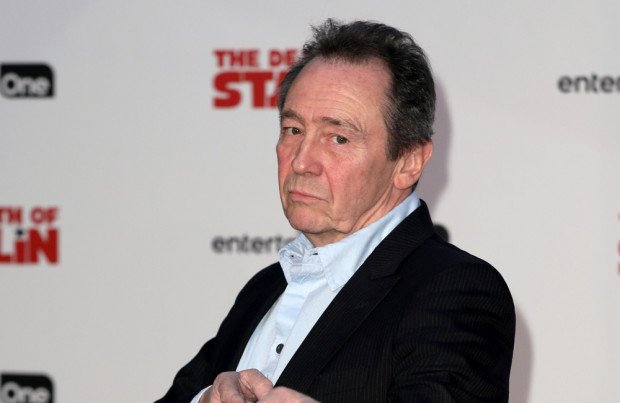 Comedian Paul Whitehouse has told how he would like to die of a heroin overdose, and says he wouldn't have a problem finding a dealer near him because there are "loads around"
Paul Whitehouse would like to die of a heroin overdose.
The 64-year-old actor believes passing away in such a way would be a "modern death", and he is "all for" Dignitas, a non-profit organisation based in Switzerland providing physician-assisted suicide to members with terminal illness or severe physical or mental illness.
When asked how he would like to go, he said on Kathy Burke's 'Where There's A Will There's A Wake' podcast: "I'd like an overdose of some heroin I think; something like that. I mean, you can provide it or I can find a dealer near me, there's loads around.
"That's how I'd like to go. Does that sort of resonate as a sort of modern death, because I'm all for Dignitas, me. I really am.
"In fact, me and Harry [Enfield] used to do it, we had a little gag on stage as the Old Gits and I'd got him Dignitas vouchers for his birthday."
Paul is no stranger to drugs, admitting he once tried ecstasy, but he vowed never to do it again because it found it "too nice".
He added: "I was a bit too old for all that.
"It was not my thing, but I took some one night, and I went to this party and I thought, 'Oh, I'm in heaven this is incredible.'
"I vowed there and then never to do it again for that very reason. Too nice, too good. I thought, 'It can't be this good,' and of course it wasn't."
Paul recently called for Christmas to be held every four years, like the football World Cup, rather than annually.
Speaking on BBC Radio 2, he said: "To be honest, I'm a little bit sick of Christmas. You know, I've tried to put it to Bob and he's nearly going along with that we should have Christmas every four years like the World Cup – then it would be special.
"Because it practically starts in June now, doesn't it?"