James Argent says 'not all stories end in tragedy' after overcoming addiction
Bang Showbiz
24 April 2023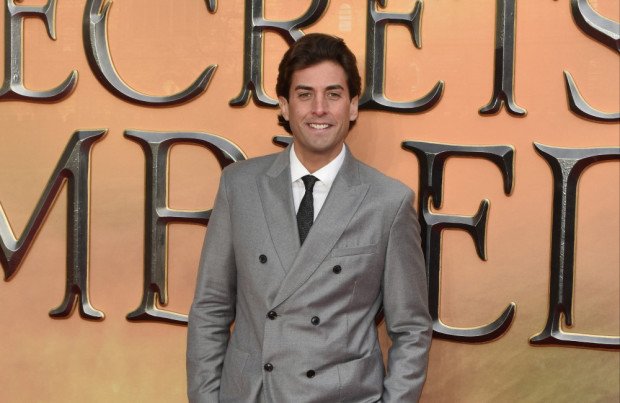 Former Towie star James Argent has insisted 'not all stories have to end in tragedy' after he successfully overcame his addiction issues and shed 14 stone
James Argent has declared: "Not all stories have to end in tragedy" after he overcame his addiction issues and shed 14 stone.
The former 'The Only Way Is Essex' star spent years battling drug problems before turning his life around and embracing a healthy new diet and exercise regime and he's now opened up about his achievements – insisting he's "proud" his journey had a happy ending.
During an appearance on GB News, James, 35, said of his addiction issues: "I battled with that for a number of years. But I've got through it and I'm doing alright. I'm doing well. I'm clean, sober, and I have been for a long time now ... "
James added: "Not all stories have to end in tragedy. Some people can turn things around." As well as kicking his destructive habits, James has also lost 14 stone thanks in part of gastric sleeve surgery which he underwent last year.
He has also managed to end years of "yo yo diets" and find a healthy eating and fitness schedule that works after hitting rock bottom during the COVID-19 lockdowns.
The telly star explained: "I kind of didn't really have a very good routine and structure and definitely used food to balance that out when I wanted comfort. Being locked down for me wasn't easy.
"You know some people really got into their exercise and they'd be doing at home workouts while other people really quite struggled ... I had a bad relationship with food. I would either do no exercise at all and binge eat or I would starve myself and train three times a day. I was either morbidly obese or slim. I was constantly yo yo-ing.
"I now have a great relationship with food and with exercise and I have got the balance right. I am proud of what I have achieved."
James also cited boxer Tyson Fury as his inspiration, saying: "I was heavily inspired by Tyson Fury. He's a friend of mine. He's someone who struggled. He managed to turn his life around and become a World Champion. That's the ultimate comeback story. He's amazing."