AJ Odudu and Will Best announced as Big Brother hosts
Bang Showbiz
25 April 2023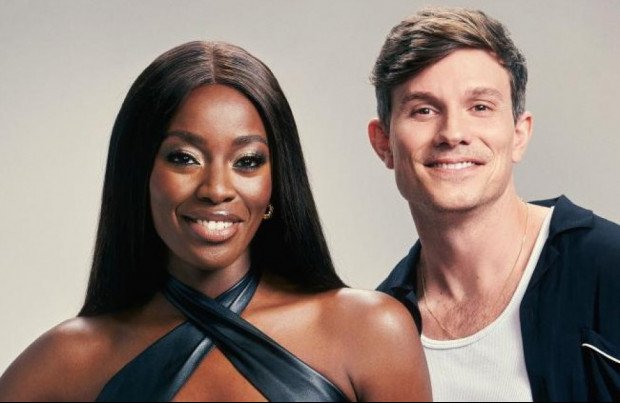 ITV has announced AJ Odudu and Will Best as the new 'Big Brother' hosts
AJ Odudu and Will Best are the new 'Big Brother' hosts.
The duo have been confirmed as the presenters for the upcoming ITV revival of the iconic reality show, which is set to make its return later this year.
In a tweet announcing the news, the show's official Twitter account said: "This is Big Brother. @AJOdudu and @iamwillbest please come to the diary room...
"Meet your brand new Big Brother hosts."
In a statement, 'The Big Breakfast' star AJ said: "I'm so excited to finally be able to say that, yes: I'm hosting 'Big Brother'! I couldn't be happier.
"Following in the footsteps of some of my favourite broadcasting legends to front such an iconic show is an absolute honour – and to do it alongside my amazing friend Will is the icing on the cake."
Will – who has fronted the likes of 'Dance, Dance, Dance' for ITV in the past – was a huge fan of the original show.
He added: "I grew up with 'Big Brother' so getting a chance to host it with my mate AJ is a dream come true. I can't wait to tell some housemates not to swear."
The pair will split hosting duties as they preside over the weekly evictions and quiz housemates on all the action.
AJ and Will are also set to front an additional live show every night as they debate all the topic topics inside the famous reality TV digs.
Paul Mortimer, Director of Reality Commissioning for ITV2 and ITVX, commented: "AJ and Will really are our perfect pairing as we prepare to reintroduce 'Big Brother' to the next generation.
"With a genuine chemistry, both of them will bring effortless wit, charm and heaps of character to their roles and we're delighted to be working with them both again."
And Natalka Znak, CEO of Remarkable Entertainment, Initial and Znak TV – added: "It's an all-new 'Big Brother' on a new channel and with new hosts.
"AJ and Will are fresh, with bags of talent, and a real passion for this iconic show. It's going to be such fun having them at the helm."