Myeele Klass thinks reaction to iconic I'm A Celebrity shower scene is 'hilarious'
Bang Showbiz
26 April 2023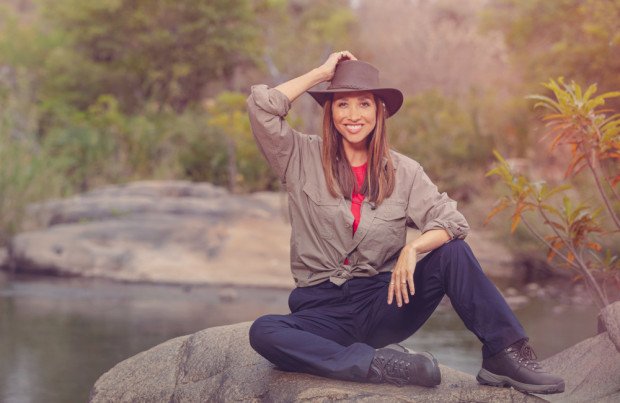 Myleene Klass has reflected on the "hilarious" way her 'I'm A Celebrity' shower in a white bikini has gone down in TV history
Myleene Klass finds the reaction to her iconic 'I'm A Celebrity... Get Me Out Of Here!' shower scene "hilarious".
The 44-year-old star – who made headlines with her white bikini when she went to the jungle in 2006 – is returning to the show as a latecomer in the current all-star spin off in South Africa and she has reflected on the steamy scenes 17 years later.
She laughed: "I find it hilarious the photos of me are out there forever. It was so innocent back then.
"But after doing the programme I saw the photo and I was like 'my goodness, it does look glamorous, but it certainly didn't feel like it – far from it!"
"There are worse things to be known for than being really clean! Since then, I have had three babies and I don't look like that now."
The singer – who will enter the came on tonight's (26.04.23) episode alongside Andy Whyment and Georgia Toffolo – refused to reveal whether or not she has packed a bikini for her return to the ITV reality show – or what colour it will be if she does – but she is "proud" of her body.
She added: "I am really proud of how strong my body has been. It has been through lots of trials and tribulations since and part of the reason for doing this all-star version is I want to remind myself of that. It's also good to remind yourself that you can do it."
Myleene – who has daughters Ava, 15, and Hero, 12, with ex-husband Graham Quinn and son Apollo, two, with fiance Simon Motson – also reflected on her decision to return to 'I'm A Celebrity', insisting it is "a great honour" to be asked back.
She said: "When do you get to do an adventure like this? Doing the all-star series feels like an incredible thing to be part of. It is also a great honour.
"There have been hundreds of contestants to choose from and it feels like we are in the Avengers!
"My children are excited too. They weren't around when I first went in and it is something we have always talked about. When we sat down together as a family to talk about it, they told me to do it because it looked like so much fun."
I'm A Celebrity...South Africa continues tonight at 9pm and all this week on Virgin Media One and Virgin Media Player.
Viewers can also tune in on ITV1 and ITVX.