James Corden: We'll only do another Gavin and Stacey if it doesn't 'let people down'
Bang Showbiz
27 April 2023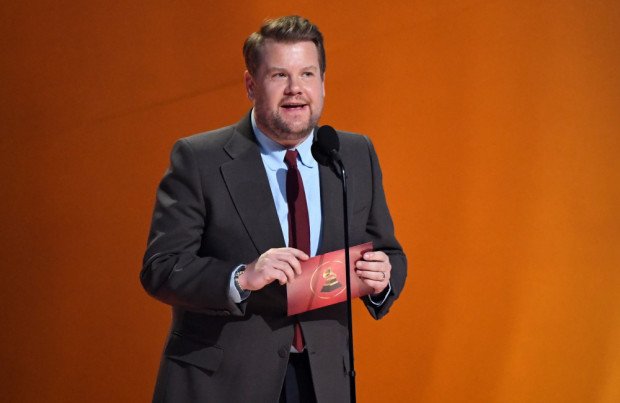 'Gavin and Stacey' co-creator James Corden says he and Ruth Jones would only write another episode of the BBC omedy if they can do something which "won't let people down", but they recently met up and barely mentioned the programme
James Corden and Ruth Jones will only write another 'Gavin and Stacey' episode if they can do something which "won't let people down".
The 44-year-old star is to return to the UK when his stint as host of American-based 'The Late Late Show' comes to an end this week after eight years, but that doesn't mean the Buckinghamshire-born actor and comedian will definitely be penning another episode of the loved BBC comedy.
Speaking to 'Lorraine' US reporter Dani Behr on the ITV1 show, he said: "'Gavin and Stacey', look, Ruth is one of my best friends. I'm going to see her but I don't know if we're gonna talk about it.
"I saw her at Christmas, we didn't even really mention it if I'm honest, it didn't come up because we were talking about so much other stuff.
"Every day when we do the show here [in the US], when we're on our little breaks, I ask if anyone has got any questions and there's normally always a Brit in the crowd.
"Three days out of five, somebody asks 'What happens to Smithy and Nessa, are we ever gonna find out?' All I know is we won't do it unless we can do something that won't let people down."
The show last aired a one-off Christmas special in 2019, but the episode ended with a cliff-hanger when Ruth's character Nessa Jenkins popped the question to James' alter-ego Neil 'Smithy' Smith, and the end credits rolled before he could give an answer.
James has admitted he recently saw Ruth, but they didn't speak about the show "in life-growing forms".
He told The Sun newspaper: "In truth Ruth and I met up at Christmas … and I know it will be a disappointment, but we didn't talk about it in life-growing forms.
"We talked about who we had spoken to from the cast recently, but that was about it.
"It is wonderful people loved the characters that much and whenever I'm back home, and chat with the cabbies they say, 'You've done well for yourself'. It's lovely.
"But now people only want a good show. I don't think about [Smithy and Nessa's future] until Ruth and I are in a room.
"We cannot write remotely; we tried it when I was in New York with 'The History Boys' and we tried it over Skype, and we couldn't do it.
"It is whether we decide to get into a room together and honestly I could not tell you what the chances are of that. We both have to be ready and right."