'Eating bits of penis is revolting!' King of the Jungle Tony Blackburn will not watch I'm A Celeb
Bang Showbiz
28 April 2023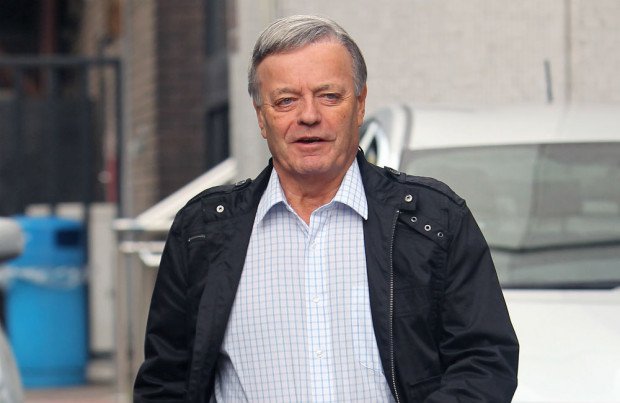 Tony Blackburn cannot bear to watch 'I'm A Celebrity…South Africa' and slams bosses of the spin-off for not understanding the "strength" in the reality show's format
Tony Blackburn cannot bear to watch 'I'm A Celebrity…South Africa'.
The 80-year-old DJ became the first ever King of the Jungle when he won the first series of the regular version of the survival show in 2002 but slammed the spin-off of the show as "disgusting" after 'Diversity' star Jordan Banjo had to eat lamb's testicles and other disgusting items as part of a Bushtucker Trial.
He told The Sun: "I loved doing the show and I hate to criticise but I was watching it last night and it's just horrible. Eating bits of penis is revolting. I don't think that is entertainment. I can't watch it. I turn away. I don't want to see celebrities vomiting on TV, especially after eating antelopes."
The former 'Top of the Pops' host is a vegetarian and went on to add that he is not "preaching" against eating meat, but claimed that bosses of the ITV1 series – which sees former campmates such as 'Coronation Street' actress Helen Flanagan, 2017 winner Georgia 'Toff' Toffolo, and Happy Mondays frontman Shaun Ryder battle it out in South Africa to become the first ever I'm A Celeb Legend – do not understand where the charm lies within the series.
He added: "I don't preach vegetarianism, people can do what they want but we've seen it all before, it's a bit old hat now and the shock value is not there anymore. Last night he swallowed a pig's bollock and said he could feel the hairs – it's awful. This is what the producers don't quite understand
- I think that the strength of the programme is watching how people react to each other, that's the fun of it."
Tony – who competed in the Australian jungle alongside the likes of late socialite Tara Palmer-Tomkinson and singer Darren Day – was also adamant that he would turn down an offer to return to the show if he was asked and claimed that most of the other winners feel the same way.
"I'm 80 years old now but if they did ask me to take part I'd say no, I wouldn't want to do it again. I'm talking to one or two other people who won it and I don't think most of them would."