Lee Mack's quiz show gets third series
Bang Showbiz
28 April 2023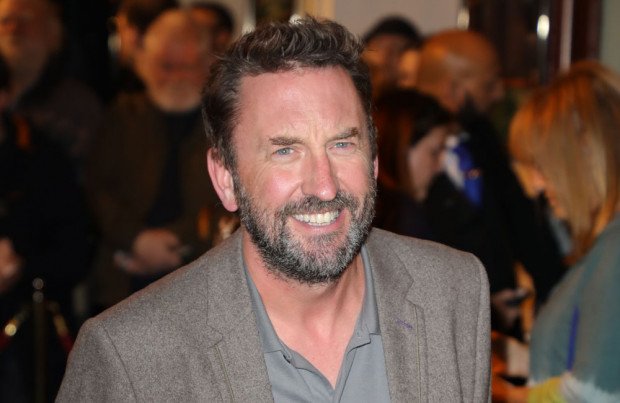 ITV have commissioned the Lee Mack-hosted '1% Club' for a third series
'The 1% Club' has been commissioned for a third series.
ITV are only midway through airing the latest series of the Lee Mack-fronted quiz show – in which 100 contestants are slowly whittled down over a series of increasingly-difficult logical puzzles before one has the chance of a prize of up to £100,000 – but are so delighted with its Saturday evening ratings, they have ordered another installment, with a huge 16 episodes rather than the usual eight, plus a Christmas special for next year.
A source told The Sun newspaper's Bizarre TV column: "There have been so many game shows that have crashed and burned. But there's something very special about The 1% Club. It's clicked with viewers. And that's down to Lee's great hosting and an original format, which can be played by different generations."
Lee is "delighted" the show will continue for another year.
He said in a statement: "Again I am delighted to cause household arguments, as kids mock their parents for being not as bright as them. But us grown-ups can stay out as late as we want, so we get the last laugh."
The 54-year-old comedian previously admitted he'd have turned down the chance to host 'The 1% Club' if he'd been able to get all the questions right.
The 'Not Going Out' star told the Daily Star newspaper: "I like quizzes that are tough. I watch 'University Challenge' knowing that if I'm lucky I'll get a couple of questions right and I'm more than happy with that because when you get it right you feel great!"
"Quizzes like 'Millionaire' are great, starting off fairly easy and yet towards the end most of us haven't a clue what the answers are, which is handy otherwise they'd have to give a million pounds out each show.
"That's what I really like about 'The 1% Club.' The producers shared some questions with me and if I'd been able to get them all right, probably wouldn't have done the show. But I quickly realised, if someone gets these right, they're a proper brain box!"