Melanie Sykes threw up after finding out Matt Goss cheated on her
Bang Showbiz
28 April 2023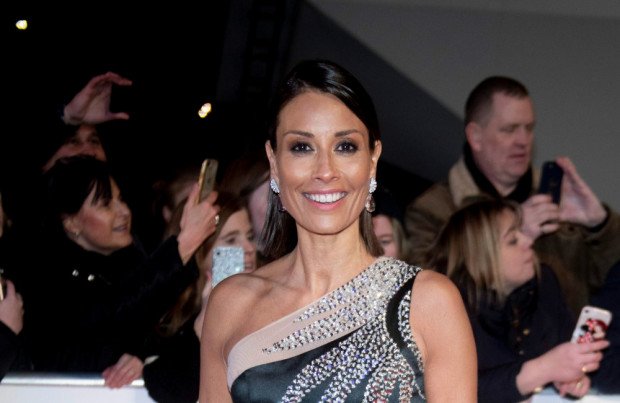 Ex 'The Big Breakfast' star Melanie Sykes threw up after finding out her boyfriend of five years Bros singer Matt Goss cheated on her in the 90s, according to her new book, 'Autism and All The Things Left Unsaid' amid her decision to step away from presenting after being diagnosed with the neuro-condition
Melanie Sykes threw up after finding out Matt Goss cheated on her, according to her new book.
The ex 'The Big Breakfast' host dated the Bros star, 54, between 1992 and 1997 and revealed she was violently sick after finding herself "dumbstruck" after discovering he had been "prolifically unfaithful" in her powerful autobiography about living with undiagnosed autism until she was 51.
The 52-year-old television presenter wrote in her new memoir, 'Autism and All The Things I've Left Unsaid' that she remembered "going to the bathroom and throwing up" before their eventual breakup.
"I was dumbstruck, devastated and totally overwhelmed.
I had been so worried about him being jealous of me, I couldn't believe for all these years he had been, it seemed, prolifically unfaithful. I went to the bathroom and threw up.
Melanie – who was set up with Matt by a friend and remained friends following their split – recalled wanting to "be free and spontaneous" during their relationship as he was career-focused. despite Melanie uprooting her life to move to Los Angeles to be with him.
She wrote: "I wanted to laugh and have spontaneous sex and be free, but our lives were not like that. Matt was focused on his career and I just wanted to have a fun-loving relationship."
The ex 'Strictly Come Dancing' star called the former 'GMTV' presenter his "first true love" while on stage performing in 2017.
After dedicating a tune to her, Matt told the crowd: "It didn't work out. We both moved on and found other loves – been in and out of love. But we've remained best friends. So this is for you…"
Melanie – who was one of the most prolific faces on telly in the 90s and 00s – recently revealed how she is not interested in "tap-dancing" for telly bosses who don't care about her "well-being" amid discovering she is neurodivergent.
She told the Guardian newspaper: "I will no longer be tap-dancing for corporations who couldn't give two hoots about my wellbeing. Mainstream TV just doesn't interest me… I'm out of that game."