'The tears were real!' Rita Simons filmed EastEnders comeback just weeks after undergoing a hysterectomy
Bang Showbiz
28 April 2023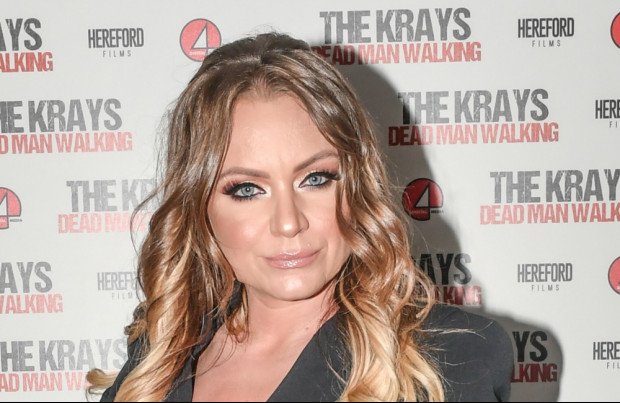 Rita Simons returned to 'EastEnders' just weeks after undergoing a hysterectomy so joked that the tears were "real" on set
Rita Simons returned to 'EastEnders' just weeks after undergoing a hysterectomy.
The 46-year-old actress starred in the BBC soap opera as Roxy Mitchell from 2007 until 2017 when her character was killed off alongside her on-screen sister Ronnie (Samantha Womack) but reappeared as a figment of her grieving daughter Amy Mitchell's (Ellie Dadd) imagination in scenes aired on Thursday (28.04.23) and has now joked that her "tears were real" because she was still in recovery from her operation.
Speaking on ITV's 'Good Morning Britain', she said: "As it happens, that scene was filmed, would you believe, five to six weeks after I'd just had a total hysterectomy, which I've made no secret of. But obviously, I got the call to come and do the scene and I knew it was going to be during my recovery time. But I was like 'I've gotta do it!' Full-blown menopause, and I had these hormone pellets inserted into my butt cheek and they hadn't started kicking in yet so the tears on that were real! I had brain fog, I looked a bit on the puffy side. So I did feel a bit ghostly!"
"Very clearly, I was asked to go back...not as a ghost. Not as a ghost. And I said 'Right, if I'm a ghost, I'm not doing it!' But because it was a figment of Amy's imagination – anything to do with mental health issues, I'm there like a rat up a drainpipe because I'm an advocate – she is having these mental health struggles and it's almost like doing these inner-child work that you do with a therapist. So it's her imagination."
Rita then went on to remind fans that because viewers did not see her character's body after she and her sister both drowned in a swimming pool, there is a possibility her character is not dead after all and could potentially make a reappearance "for the fans."
"I could come back because you didn't see my body. I don't know if I could come back. It's awful because the fans are like 'Please come back!' I did this for the fans, I did this for them and they blew me away last night. Would I go back..?"
Rita was then quizzed by host Adil Ray if there was any truth in the fact that she could be joining a rival soap on ITV1 and hinted that it could be the Manchester-based soap 'Coronation Street', but she remained coy on confirming anything.
Asked how good her Manchester accent is, she responded in a Northern drawl: "I'm not telling you! When I have something to tell you, I will tell you!"
Rita then teased: "All I will say for now is that I have left that so that the public may finally understand that Roxy may not be dead so in the future, who knows? Right now, I'm really having a lovely time not there and potentially going somewhere else!"