James Gunn addresses character deaths in Guardians of the Galaxy Vol 3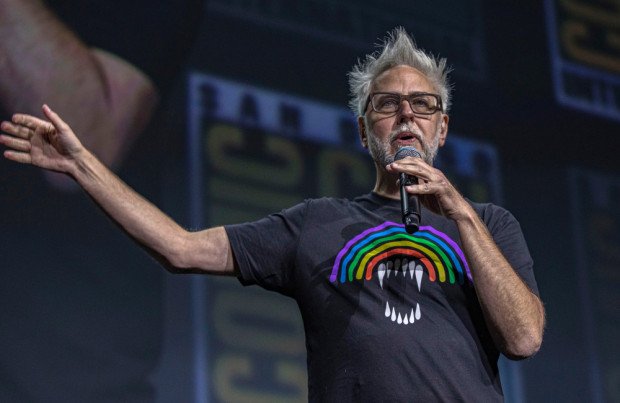 Filmmaker James Gunn thinks 'Guardians of the Galaxy' fans feel like "lives are really at stake" - and that's how it should be
James Gunn thinks 'Guardians of the Galaxy' fans feel like "lives are really at stake".
The 56-year-old filmmaker doesn't shy away from killing off beloved characters in his movies, and it means viewers have a fear because they know he's "willing to do that".
He told Collider: "I don't think that killing characters is necessary.
"One of the things I've discovered over the years as I've killed characters in different movies, people know that I'm willing to do that.
"So, you know, I killed — I killed. [Laughs] Yondu died in Vol. 2. Original Groot died in Vol. 1. In 'Suicide Squad', I killed everybody practically. I killed a major character in 'Peacemaker.' "
He added that films need to have some kind of believable threat to the character.
He explained: "So people know I'm a guy who's willing to go there, and I think that the movies have to feel like that.
"Whether it's true or not, the movies have to feel like their lives are really at stake, and in most movies, I don't feel like that."
Meanwhile, Gunn – whose Marvel trilogy is coming to an end with the upcoming third installment – recently admitted plenty of people have been left crying during screenings, although it's not all doom and gloom.
He told the same outlet: "It depends on how easily you cry. I know that there's been a lot of people crying in the screening, so I guess people cry.
"There's a lot of crying happening. But it's not all sad crying, there's a lot of happy crying in the movie, there's a lot of joy in the film.
"You know, everybody talks about the emotion, and it is emotional, but there's a lot of joy."