Sir David Attenborough is top choice to represent Earth in contact with aliens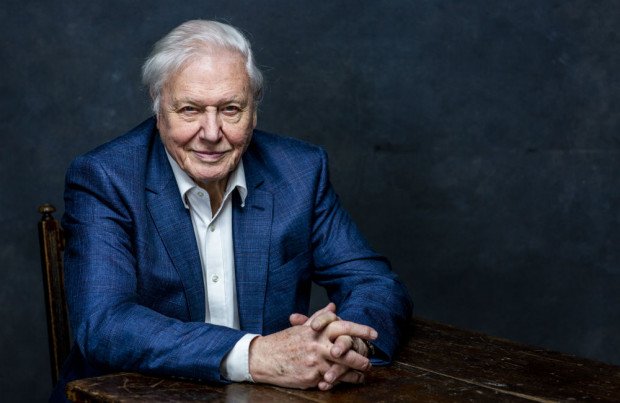 Legendary broadcaster Sir David Attenborough has been chosen by Brits as the best person to represent Earth in the hypothetical scenario of contact being made with aliens
Sir David Attenborough has been named as the top choice to represent Earth in contact with aliens.
The legendary wildlife expert and broadcaster topped a study of 2,000 British adults to have the honour of representing the planet in the hypothetical scenario of aliens inviting the human race to join the Galactic Federation – a supposed alliance of extraterrestrial civilisations within the Milky Way.
Professor Brian Cox and former US president Barack Obama were ranked second and third in the poll respectively.
Former UK Prime Minister Boris Johnson, environmental activist Greta Thunberg, survival expert Bear Grylls and Hollywood star Dwayne 'The Rock' Johnson were also included as top choices to represent Earth in contact with the little green men.
Additionally, Twitter chief Elon Musk, comedian Ricky Gervais and actor Will Smith have been selected to represent the best of humanity.
Nick Pope, who investigated UFOs for the Ministry of Defence, said: "Once again, Sir David Attenborough has been selected as representing the very best of humanity.
"He's spent his life exploring and showcasing the furthest reaches of Planet Earth, so it's no surprise he's topped the poll for who'd be best to make first contact with ETs."
The research was commissioned by National Geographic ahead of the launch of the new documentary series 'UFO's: Investigating the Unknown', which premieres on the channel on Tuesday (02.05.23).
Viewers will be taken on a journey to uncover the truth behind the fascinating UFO phenomena that has captivated humanity for generations as the top-secret Pentagon programme on UAPs (Unidentified Aerial Phenomena) of the US government is exposed.