Sir Tony Robinson says parts of iconic Blackadder scene were created to cover up 'ghastly' footage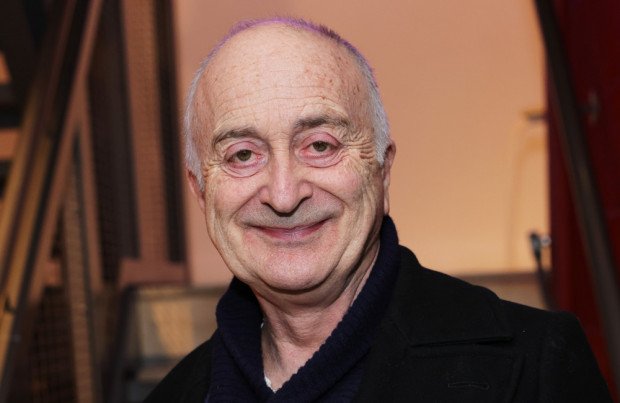 Sir Tony Robinson has admitted that parts of the iconic scene in 'Blackadder Goes Forth' was created to cover up the "ghastly" footage
Sir Tony Robinson says the end of 'Blackadder Goes Forth' was made to hide "ghastly" footage.
The 'Time Team' star – who played Baldrick on the beloved BBC sitcom – has admitted that the poignant final scene in the World War 1 series, which sees Rowan Atkinson's Edmund Blackadder and his men charge over the top into gunfire before going in slow motion a slow piano version of the theme is played, fading into a field of poppies.
The 76-year-old actor told the 'Midnights Meets' podcast: "You had to finish recording by 10 pm in those days.
"It looked ghastly, we only had one take, there was no camera rehearsal, it wasn't shot properly. All of that was done in post-production by people other than us.
"Sometimes adversity can create something which would never have happened if everything had gone swimmingly."
Recently, Tony gushed about how "delighted" he was to be involved in marking four decades since the Richard Curtis and Ben Elton-created comedy series.
He said: "I'm delighted to be part of its 40th birthday celebrations on Gold. It's been wonderful to journey back to where it all began and chat to some of the biggest names in comedy who made it all happen."
The 'Walking Through History' star teased that something was coming to celebrate 'Blackadder' following the recent Comic Relief special.
Tony told Christine Lampard during her stint hosting Lorraine Kelly's 'Lorraine': All I'm gonna say is…everybody likes to celebrate a 40th anniversary, so there must be some fresh way we can celebrate our 40th birthday, wouldn't you think?"
He also confirmed the rumours that Prince William was a massive fan of the classic series as they bonded over his love of the show when he got his knighthood in 2013.
Tony said: "This is absolutely true. You know how showbiz people make up stories? This is really true. "When I was being knighted by Prince William, almost 10 years ago, I was down on my knees, he brings the old sword down and he said: "I am such a fan of Blackadder" and I said to him: 'Would you be on it?' "He said: "Yeah, if you asked me". So in other words, I was casting whilst I was knighting!"