Bradley and Barney Walsh are hosting Gladiators revival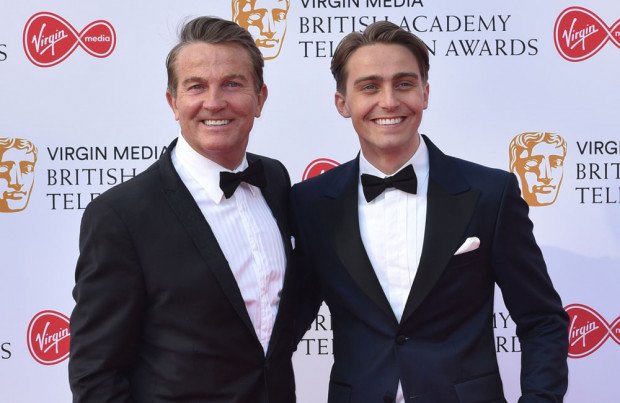 Father and son duo Bradley and Barney Walsh have been confirmed as the new hosts of 'Gladiators'
Bradley and Barney Walsh have been announced as the new presenters of 'Gladiators'.
The father and son duo will be fronting the BBC's upcoming revival of the iconic show when it returns and they're both thrilled to be joining as hosts.
Bradley said: "Wow! I can't believe that I've been asked to be part of this iconic show.
"I used to sit backstage, or in the audience, every week watching my wife be part of this juggernaut and now I get to co-host a new version of GLADIATORS!!!
"Saturday night family entertainment at its best...ARE YOU READY?! (sic)"
Donna Walsh – Bradley's wife and Barney's mum – worked as head choreographer for the Gladiator cheerleaders on the original show.
It meant Bradley and their then-very young son Barney would regularly visit the set.
Barney added: "Gladiators has been a massive part of our family and it's an honour to be asked to co-host this iconic show.
"I'm so excited for everyone to see the spectacle, elite athletes and fantastic family entertainment that is GLADIATORS."
The show – which is being made by Hungry Bear Media and MGM Television UK – will return with 11 hour-long episodes and a new generation of Gladiators competing against some brave contenders.
The series will feature brand new games and challenges to test their strength and skills.
Fans will also see plenty of old favourites returning including Duel, Hang Tough and The Eliminator.
Filming will take place next month at the Utilita Arena in Sheffield, with fans able to request free tickets for the taping.
The listing teases: "You'll be one of the first to witness the new lineup of mighty Gladiators and join the all-important crowd, cheering for your favourite in one of the most exciting and energetic sports TV shows ever!"
The BBC said that further information about 'Gladiators' – including specific broadcast details – will be announced "in due course".
Tickets are available here: https://www.applausestore.com/book-gladiators-2023