Natalie Cassidy and EastEnders cast taking part in BBC's mental health season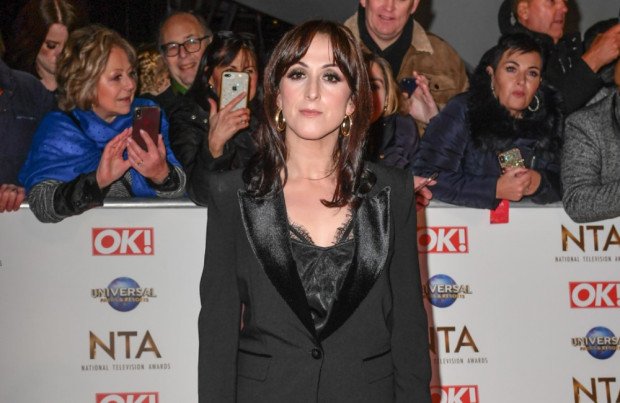 As part of BBC's mental health season, Natalie Cassidy will lead her 'EastEnders' cast mates in a conversation about mental health
Natalie Cassidy will lead her 'EastEnders' cast mates in a conversation about mental health.
Throughout the month of May, the BBC has committed to "bringing audiences a breadth of content" focused on giving viewers "help and support to build resilience and look after their wellbeing".
As part of that, the soap has filmed new content to be shared on social media with Natalie talking to other cast members about some of the mental health storylines 'EastEnders' has tackled.
Charlotte Moore, BBC Chief Content Officer, said: "The BBC has a long commitment to tackling mental health issues in our programming and with many people still living through challenging times, it's important that we continue to raise awareness and provide help and support."
Elsewhere, 'Matt Willis: Fighting Addiction' is coming to BBC One and iPlayer, while 'Therapy: Tough Talking' will air on BBC Three and iPlayer.
The latter fill see rapper, actor and writer Kema Key open up about his own struggles with mental health.
The synopsis reads: "A difficult and tragic childhood have contributed to his doctor's prognosis that he could be suffering from depression in his adult life.
"Having been advised to try therapy, in this film, Kema bravely allows cameras inside his therapy sessions to follow his progress."
There will also be dedicated films and discussion on the likes of 'The One Show' and 'Countryfile'.
There will also be content across BBC Radio, BBC Sounds and more, with the programme supplementing the organisation's online resource BBC Headroom, which was "launched in response to the mental health challenges faced by many during lockdown".
The season is being backed by actor and presenter David Harewood, who previously fronted 'Psychosis and Me' and is set to appear on a short film on social media and the BBC Headman website.
He said: "Mental health problems are very common. When I was 23 I experienced a powerful and mind-bending psychotic episode which resulted in me being sectioned and hospitalised.
"It was a hugely traumatic experience, not just for me but also to friends and family who had to watch me go through it.
"With the help and support of those around me I made a full recovery, but that isn't the same for everyone. Some people need lifelong support and understanding, and this is why I'm supporting the BBC's Mental Health season."