Emily Atack to 'discover Ryan Reynolds connection in Who Do You Think You Are'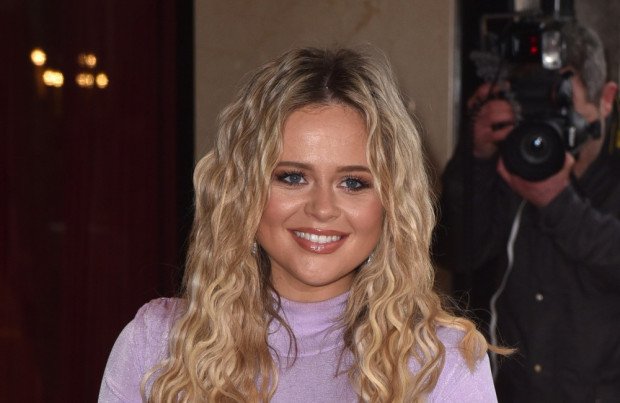 Emily Atack, Andrew Lloyd Webber, Claire Foy, Lesley Manville, Bear Grylls, and Kevin Clifton are among the stars who will appear in a new series of 'Who Do You Think You Are?' this summer, with the 'Inbetweeners' star set to discover a Ryan Reynolds connection
Emily Atack, Claire Foy, and Kevin Clifton are among the stars who will appear in a new series of 'Who Do You Think You Are?' this summer.
The BBC One show – which follows nine celebrities on extremely personal journeys as they each delve into unknown family ancestry and unearth startling facts and truths about their heritage – returns from early June.
It will see Emily discover she and Wrexham Football Club, which is co-owned by Hollywood actor Ryan Reynolds, have a lot more in common than she might've guessed, when the star finds out on the show that her great-grandfather was an innovator of football in Wales.
A source told The Sun newspaper's TV Biz column: "Emily could not believe the link to Wrexham, particularly as the name is now so associated with Hollywood stars Ryan Reynolds and Rob McElhenney, who co-own the club.
"She is in no way sporty either, so to hear her family had this pedigree came as a big surprise."
Another episode will see Claire and Lesley Manville dive head-first into their family histories, while Kevin and DJ Dev Griffin will go overseas on the trail of their ancestors.
Musical theatre master Andrew Lloyd Webber, adventurer Bear Grylls, comedian Chris Ramsey, and twin doctors and presenters Chris and Xand van Tulleken will also take part in the 20th series of the show.
Simon Young, BBC Head of History, says: "As one of Britain's most beloved documentary series returns for series 20, the line-up of household names, and the array of astonishing family histories, grow from strength to strength.
"This series is often imitated but never bettered, and this latest edition demonstrates why."
Colette Flight, Executive Producer for Wall to Wall, added: "'Who Do You Think You Are?' is back with nine much-loved celebrities investigating their ancestry.
"The series will see them uncover incredible, moving and dramatic stories as their individual family trees reflect and shine a light on all of our shared history."