'Big f****** mistake!' Christina Applegate turned down THIS Reese Witherspoon role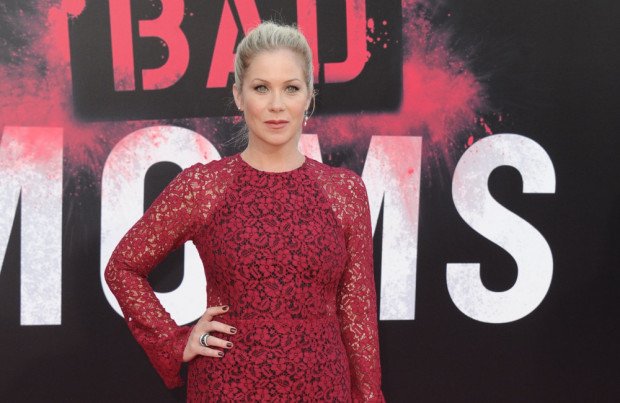 Christina Applegate reveals which iconic comedy role she turned down and jokes that she regrets doing so because she is nowhere near as rich as its eventual star
Christina Applegate turned down the role of Elle Woods in 'Legally Blonde''.
The 51-year-old actress had not long finished playing Kelly Bundy in the long-running sitcom 'Married... with Children' when she was approached to play the sorority girl-turned-lawyer in the now-classic comedy and joked that saying no to the part was a "big f****** mistake" because she is now not as wealthy as the movie's eventual star Reese Witherspoon, who has a reported net worth of $400 million.
She told Variety: "I wouldn't toy with the idea of 'Legally Blonde' because it felt too fresh getting out of 'Married…With Children'. It was very similar on paper. I started to read it and I remember calling them and going, 'Oh, it's too similar. Can't do it.' Um, big f****** mistake. I'd have Witherspoon money! No, just kidding!"
However, the 'Vacation' star did go on to note that she "cannot imagine" anyone other than Reese playing the role of Elle Woods in the 2001 movie – which also stars 'The White Lotus' actress Jennifer Coolidge as manicurist Paulette Bonafonte and was adapted into a Broadway musical in 2007 – and admitted that she would have "completely screwed up" had she been given the part.
She added: "You can't imagine anyone playing Elle Woods other than Reese Witherspoon. I would have completely screwed it up."
Meanwhile, Christina has long since been rumoured to have been considered for the part of Rose DeWitt Bukater in James Cameron's 1997 blockbuster 'Titanic' – in which she would have starred opposite Leonardo DiCaprio – but when asked directly about the possibility that she could have played the role that eventually went to Kate Winslet, she quashed the rumours immediately.
She said: "No. Who said that?!"