Dannii Minogue: 'We've waited far too long for a gay dating show!'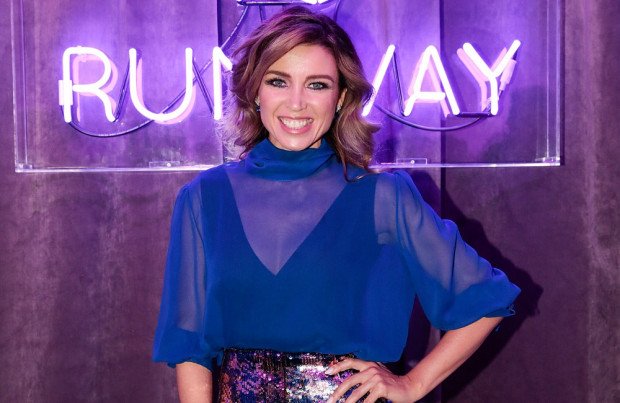 Dannii Minogue thinks gay people have waited "far too long" to have their own dating show as she begins to present the very first show for homosexual men looking for love
Dannii Minogue thinks gay people have waited "far too long" to have their own dating show.
The 51-year-old pop star is to front the BBC Three show 'I Kissed A Boy' and is "so proud" of the broadcaster for finally bringing the concept to life after so many calls had "fallen on deaf ears" in the past.
She is quoted by The Daily Star on Sunday newspaper as saying: "This show is the first chance for gay dating to be seen on UK TV in the reality genre. It was far too long that calls for this type of show fell on deaf ears. I am so proud of the BBC for making this happen. The door is now wide open and the possibility is now there for inclusion."
The 'All I Wanna Do' hitmaker – who is the younger sister of 'Spinning Around' legend Kylie Minogue – previously described the presenting role as her "dream job" as she vowed to put her "heart and soul" into the new show many years after she was first embraced by her gay fans at the start of her career.
Speaking on ITV's 'Lorraine', she said: "It is my dream job. I tried so many times with my friends to matchmake and I was very successful with friendships with business partnerships and then I was successful with my friends Ian and Dan – they got married. So yeah, it's the very first gay dating show. Remind me why we've waited so long for this, right? I feel like it's been years that we've been watching so many dating shows whether it's on an island or whether it's in a house. 'Love on a Spectrum' is one of my favourite's and my sister Kylie's favourite too. It's just time for the LGBT community to have something like this.
"It's something that I want to do with a lot of heart and soul and do it proud and do it well. I was the first performer at G-A-Y and Jeremy Joseph reminded me of that. I just thought 'Well, that's natural. Of course. I'm going to perform there.'
"I didn't think that there was any reason why I should but he told me that nobody else would perform there. It's my happy place! The whole country – whether you're trying to go out on a date now or if you've been on dating apps – there are so many people who are lonely and looking for love and they're ready. So, hopefully, we'll make some beautiful guys very happy."
'I Kissed A Boy' is to air from 9pm on Sunday 14 May on BBC Three.