Helen Flanagan caused Corrie crisis with fake tan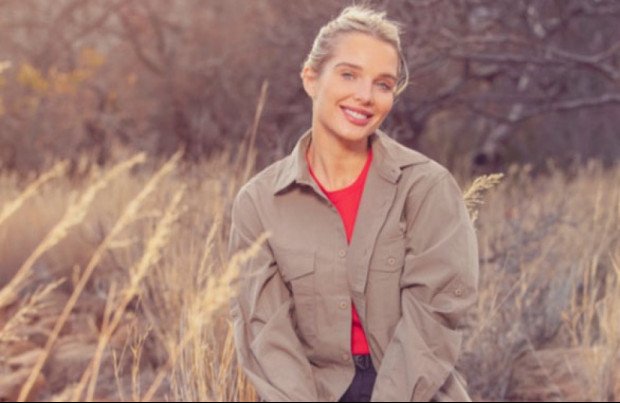 Helen Flanagan has revealed she regularly caused chaos on the Cobbles while she was starring in Coronation Street because she'd upset the show's continuity process with her fake tan
Helen Flanagan caused chaos on 'Coronation Street' with her fake tan.
The actress – who is currently starring in ITV's 'I'm A Celebrity ... South Africa' – played Rosie Webster on the soap until her exit in 2018 and she's revealed her obsession with getting a summer glow got her into trouble with show bosses because she'd upset the show's continuity process with her changing colour.
Speaking on an episode of 'I'm A Celebrity', she explained: "I used to get in trouble all the time because of my fake tan. One time I'd be really pale and then the next time I'd be bright orange.
"They go mental if you do stuff like that, they go absolutely mental. They flip if continuity changes mid-scene."
Helen is competing on the show alongside another former soap star Dean Gaffney – who played Robbie Jackson in 'EastEnders' – and he confessed he also made a continuity blunder by getting an eyebrow tint while filming.
Dean said: "I was going to Dubai so I nipped off between scenes for a tint but I fell asleep and she left it on too long. First person I saw was [co-star] Danny Dyer. He was like: 'You alright son?' but make-up were fuming. They were rubbing at them [eyebrows] for ages, exfoliating, all sorts."
Helen and Dean were among the stars who jetted to South Africa last year to film the 'I'm A Celebrity ... Get Me Out Of Here!' spin-off show. The all-stars competition features celebs who have previously competed in the survival series – which is usually broadcast live from Australia.
In a twist, the spin-off was shot in South Africa and pre-recorded so there was none of the usual audience participation when it came to voting.
Since coming home, Helen revealed she was delighted to be reunited with her three young children – Matilda, seven, Delilah, four, and son Charlie, two – after a lengthy stint abroad. In a post on Instagram, she wrote: "I was away for one month and never left my babies before."
She split from her kids' father – footballer Scott Sinclair – shortly before going on the show and she previously revealed she decided to keep wearing her engagement ring during filming because she didn't want to answer any questions about the end of her engagement.
Helen told OK! magazine: "I did wear my engagement ring when I was in the jungle. We'd only just broken up, and I didn't want everyone to be asking, 'Where's your ring?' I wanted to keep it private for the kids."