Rihanna 'had to use gross communal toilet' at BBC Radio 1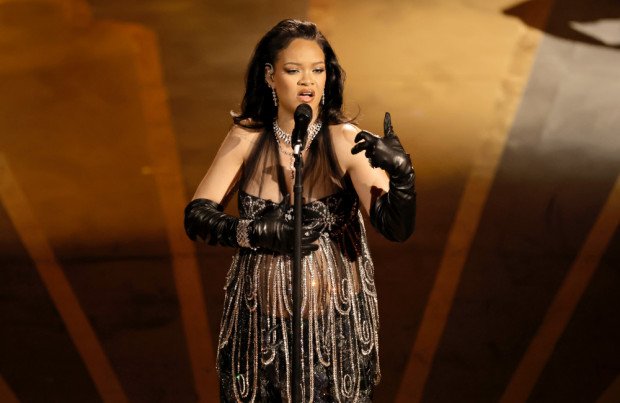 Former BBC Radio 1 DJs Nick Grimshaw and Scott Mills reminisced about the "minging" toilet facilities which will have most likely been used by a whole host of A-listers
Rihanna had "to use a really gross communal toilet" at BBC Radio 1.
Nick Grimshaw and Scott Mills – who used to both work at the youth-centric station – revealed the 'Umbrella' hitmaker would most definitely have had to powder her nose in "minging" facilities as a guest on one of the programmes.
Nick, 38, said on his podcast 'Dish' that he co-hosts with celebrity chef Angela Hartnett: "Rihanna would've had to use this horrible minging bog. It was just quite funny like a pop star in a pop star outfit, having to use a really gross communal toilet."
Scott – who appeared as a guest on the show – also gave insight into other weird aspects of their former workplace, claiming it was falling apart and actually shared studios with adult channel Babestation.
The 50-year-old presenter added: "The door handle would come off. You would have to get out through a window, which would then lead you on to like a New York stairwell outside, where they also did Babestation – sometimes they'd be out on the staircase."
According to the pair, the bosses "inexplicably had a cage around them" and Nick had to guide Britney Spears around the strange area while Scott spilled that he once found the 'Womanizer' pop princess have a nap in the smoking room.
Meanwhile, Scott admitted that when he left BBC Radio 1 for his new show on BBC Radio 2 last August, the tributes made him feel like he was "dead".
He said: "They put a picture of me in black and white with '1998-2022'. I'm not dead."
He insisted his new slot is a great fit because he doesn't have to label his favourite songs as a "guilty pleasure".