David Walliams would love to work with John Cleese on Fawlty Towers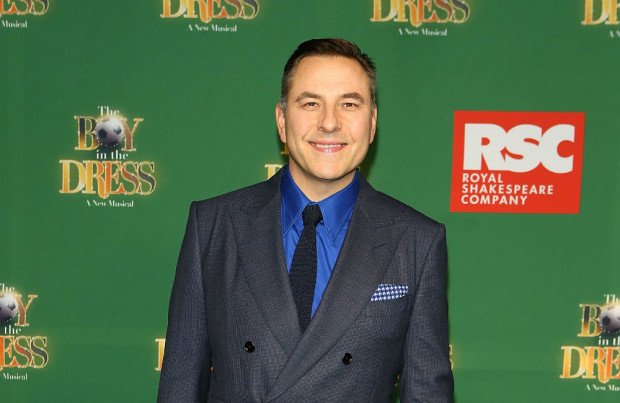 David Walliams would love to work with John Cleese on the 'Fawlty Towers' reboot in "a heartbeat" as he brings back the 70s classic with Rob Reiner and his daughter Camilla
David Walliams would love to work with John Cleese on 'Fawlty Towers'.
The ex 'Britain's Got Talent' judge is keen to get cast in the reboot of the much-loved '70s sitcom about the hilarious trials and tribulations of a hapless hotelier on the Devon coast, and he insisted the 'Monty Python' icon "can do no wrong".
The Sun newspaper's Bizarre TV column quotes the 51-year-old funnyman as saying: "To my mind the man can do no wrong, so if he wants to revive Basil Fawlty, then let him do it, and I would work with him in a heartbeat."
David admitted that if he made 'Little Britain' – the sketch show he co-created with Matt Lucas, 49 – nowadays it would have to be done "differently", but he still adores shows and films that are more edgy with their humour.
He said: "You could do Little Britain now, but you could do it differently. My son's into a lot of comedy films like 'Anchorman', 'Borat', 'Austin Powers'. God, I love these, I laugh my head off at all of them.
"I look at all those things. I'm not sure you could do them, but you'd get criticism for it."
The news of the 'Fawlty Towers' revival was confirmed back in February with John working in collaboration with his daughter Camilla Cleese, Rob Reiner and his Castle Rock production company.
The series – which follows the original 12 episodes that first aired between 1975 and 1979 – will "explore how Cleese's over-the-top, cynical and misanthropic Basil Fawlty navigates the modern world".
John – who has railed against the so-called "cancel culture" ruling the BBC and signed on be a presenter at GB News – previously explained how the idea came together.
He said: "My daughter and I have been writing together for 16 years – which people don't know – and she met a guy and they chatted briefly and we were all in Las Vegas together because I was doing a show with her and we had dinner and we suddenly realised that if we do a sequel, first of all it's interesting.
"Secondly, it doesn't rely upon Manuel – dear Andy Sachs who's not with us anymore, and Prue Scales who has difficulty remembering stuff – and certainly almost everyone else is dead."