Beverley Callard is helping fans tackle mental health issues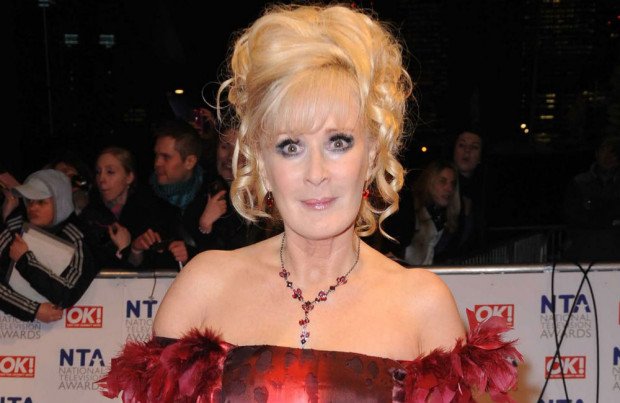 'Coronation Street' legend Beverley Callard is taking on a new role in tackling mental health issues after saying goodbye forever to the cobbles
Beverley Callard is taking on a new role in helping her fans tackle mental health issues.
The ex 'Coronation Street' star has teamed up with a mental health professional to provide mental health advice to social media followers as she knows how "important" it is to discuss internal struggles.
The 66-year-old actress said via an online question and answering session with fans on Instagram: "As I mentioned last week, I wanted to introduce you to Sharon.
"We'd love to answer any questions you have on mental health – some have been sent in already but we'd love to hear from you.
"It's so so so important to keep talking, we are here."
Beverly has admitted she suffers from "very low esteem" despite being in the limelight a lot.
She said: "People don't believe this because I'm an actress, but I have very low self-esteem. I can't watch myself and it's not false modesty. I have to build myself up to red-carpet dos and things like that, which I loathe."
The former 'I'm A Celebrity… Get Me Out of Here!' star spilled how "busy" she and her husband Jon McEwan have been with relocating their lives to Norfolk.
Beverley explained: "You might have thought that I've been quiet (or maybe not!), but we have been very busy moving to Norfolk.
"We are absolutely loving our new home, and we wake up to this gorgeous view every day."
The Corrie legend previously reflected on how much she "loved playing" the Rovers Return landlady Liz McDonald on and off since the 80s but confessed her "time is done" on the cobbles.
Beverley said: "Oh, I loved playing her. But the cast is so big now and the scenes much shorter. I loved the days where the busier you were, the better it was, even though you were knackered because you made so many episodes every week.
"I knew Liz inside out and back to front, and I just wanted the challenge of playing something completely different. I will not go back.
"I feel as though my world has opened up. I've not fallen out of love with it but my time there is done."