This article contains one or more affiliate links. If you follow one of these links, and make a purchase, we receive a commission.
The Who announced as headliners for 2023 Eden Sessions concert series: how to get tickets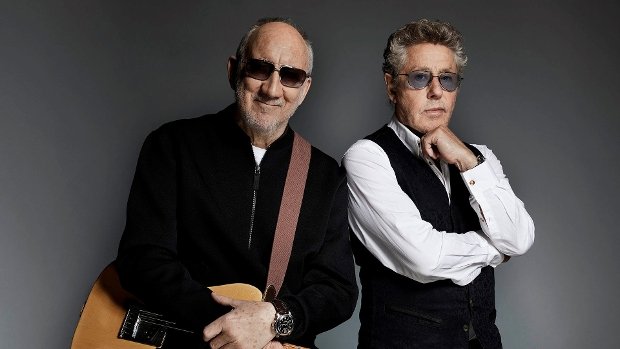 The iconic rock group will perform at the Eden Project in July
British rockers The Who have been confirmed as headliners for the Eden Sessions summer concert series this year. Tickets go on sale at 5.30pm on Monday 15 May.
The legendary outfit made up of Pete Townshend and Roger Daltrey will be accompanied by an orchestra when they headline the Eden Project in Cornwall on Tuesday 25 July this year. The show comes after a lengthy list of gigs which make up the band's summer tour.
The Who Hits Back! Tour will take over massive venues in Hull, London, Derby, Gloucestershire, Durham, St Helens and Hove throughout the summer, with two shows lined up at Edinburgh Castle in July for the first time in over 40 years. Read everything you need to know about The Who's summer tour.
The band also announced the release of a brand new live studio album The Who With Orchestra Live At Wembley which arrived in March and was recorded in 2019. All performances will include the 'Pinball Wizard' group's full live band and British reggae pop band UB40 featuring Ali Campbell have been confirmed as their supporting act.
The Who 2023 UK tour dates:
Thursday 6 July – Craven Park Stadium, Hull
Saturday 8 July – Edinburgh Castle
Sunday 9 July – Edinburgh Castle
Wednesday 12 July – O2 Arena, London
Friday 14 July – Incora County Ground, Derby
Sunday 16 July – Worcester Park, Badminton
Wednesday 19 July – Seat Unique Riverside, Durham
Friday 21 July – Totally Wicked Stadium, St Helens
Sunday 23 July – Eden Project, St Austell
Monday 28 August – Sandringham Estate, Norfolk
Tickets for The Who go on sale at 5.30pm on Monday 15 May.