Doctor Who star Jodie Whittaker's Christmas narration role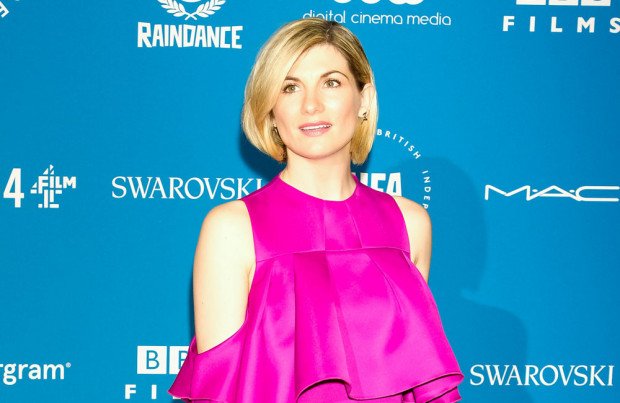 The exiting Doctor Who actress has a narration role at Christmas
Jodie Whittaker is set to narrate Julia Donaldson's Christmas adaptation of 'Tabby McTat'.
The 'Doctor Who' star – who is best known for playing the 13th Doctor in the iconic BBC sci-fi series – is set to narrate the animation based on the 2016 book.
The cast includes Rob Brydon as Fred, Ṣọpẹ́ Dìrísú as Tabby, Cariad Lloyd as Prunella, Joanna Scanlan as Pat, and Susan Wokoma as Sock.
The film's synopsis is: "Fred, a busker, and his cat Tabby McTat who enjoy a contented life singing on the streets of London to delighted audiences.
"One day when chasing a thief, Fred falls and breaks his leg and is whisked away in an ambulance. What will become of the busker's cat left alone on the city streets?"
The illustrations are by Axel Scheffler and its the 11th story to be turned into a film.
Donaldson said: "I used to love busking with my husband Malcolm when we were living in Bristol, and also in Paris. We also both love cats – in fact, we've just acquired two new kittens named Tabitha and McTat. So, this story is really close to my heart and combines two of my passions: singing, and cats!"
Lindsay Salt, director of BBC drama, added: "[Production company] Magic Light's hugely entertaining adaptations of Julia and Axel's works have been delighting families and viewers of all ages for over a decade now. I know that Tabby is a character loved by many, so I could not be happier that he'll be brought to life this Christmas on BBC One and iPlayer."
'Tabby McTat' will air on BBC One at Christmas.
Last Christmas Day, Donaldson's 'The Smeds and the Smoos' adaptation aired.