Kit Harington starring in romantic epic Eternal Return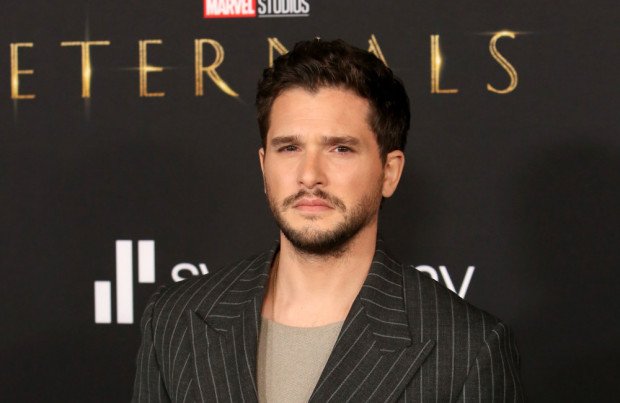 Kit Harington will feature alongside Naomi Scott and Jeremy Irons in the epic romantic film 'Eternal Return'
Kit Harington, Naomi Scott and Jeremy Irons are to star in 'Eternal Return'.
The trio have boarded the cast of the epic romance movie that is being produced by Village Roadshow Pictures and will be introduced to buyers at the Cannes Film Festival next week.
The flick follows Cass (Scott), a young woman who has resigned herself to a life of emotional invulnerability until she meets Virgil (Harington) – a cartographer who makes maps to imaginary places.
Along with his partner Malcolm (Irons) – a vibrant renaissance man – the pair relentlessly try and travel back in time to awaken Cass to love again.
The feature has been written and directed by Yaniv Raz.
The production is one of several that Village Roadshow, led by the veteran executive Steve Mosko, has been developing through the pandemic. The company had been a passive film financier until Mosko took charge in 2018.
He told Variety: "We want to be nimble. Despite what the consumer might think, this company hadn't produced a movie for 25 years. We shot four this year, and have a ton of amazing stuff on the runway."
Kit recently explained how he is trying to take roles that "scare" him after making his name as the heroic Jon Snow in the TV series 'Game of Thrones' and says it was the reason he chose to play a villain in the upcoming film 'Blood for Dust'.
The 36-year-old star told The Hollywood Reporter: "At the moment, and for the last couple of years, I'm trying to – and that's another reason why I wanted to play this role – take roles that I'm a bit scared about doing.
"It's fun playing a baddie, I think. I spent a long time playing the epitome of a good, honest human, trying to do the right thing that everyone's rooting for. And maybe this is a reaction to the length of time I was doing that."