Sara Pascoe reveals she's pregnant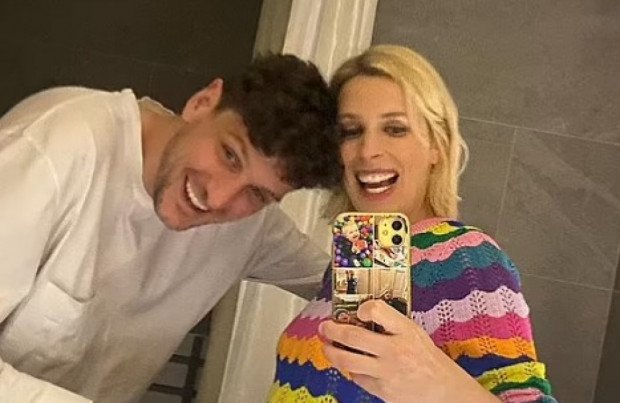 Sara Pascoe has taken to social media to announce her pregnancy
Sara Pascoe is pregnant.
The 41-year-old actress has taken to social media to announce that she's expecting her second child with her husband Steen Raskopoulos.
Alongside a photo of her growing baby bump, Steen and a series of beer bottles, Sara wrote on Instagram: "Here we go again. Eating for two and drinking for no one."
Sara has already been inundated with congratulatory messages from some of her showbiz pals.
Ellie Jane Taylor wrote: "Ah congrats dolly!! (And what a great frock!!) (sic)"
Pop star Duncan James replied: "Awww massive congrats to u both xixixi. (sic)"
Sara and Steen, 45, welcomed their first child via IVF treatment in February 2000.
And the actress previously opened up about her fertility struggles in an interview with the Radio Times.
She shared: "When I did 'Out of Her Mind' [the BBC2 sitcom in 2020], I was at a stage of my life where I'd got my head around the fact that I was infertile and I really leant into that in the show.
"Then a year later, I had a baby [via IVF]. People who felt close to my narrative said, 'Who are you, then?' And it was like, 'Sorry, people are really complex!'
"When I was infertile, I was really defensive and now I'm a mummy, I do mum jokes. I'm an over-sharer – I'm comfortable with it, and with the discussion that comes after."
Sara also opened up about the challenge of trying to balance her career with the demands of parenthood.
She said: "The advantage of having some money in the bank is that you don't have to take a job to pay next month's rent. But the fear is – if I don't say 'Yes' to a job now, what if they don't ask me again?
"I did 'QI' when the baby was five weeks old. My agent had said, 'Don't you want a bit more time? Because you're swollen, mad and leaky.' I was afraid that if I missed it, they wouldn't ask me next year."