This article contains one or more affiliate links. If you follow one of these links, and make a purchase, we receive a commission.
Tickets for Professor Brian Cox's 2024 UK tour dates go on sale at 10am today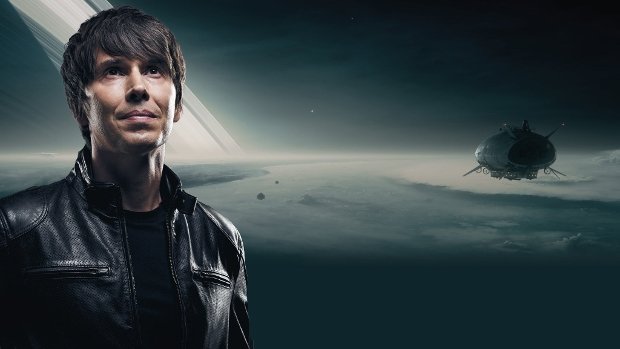 The internationally-recognised physicist and author will bring his Horizons Tour to Swansea, Edinburgh and more next year
Professor Brian Cox has confirmed a run of dates as part of his UK Horizons: A 21st Century Space Odyssey Tour next year. Tickets go on sale at 10am today.
The former musician and prize-winning academic will kick off his 11-date tour at the Richmond Theatre on Sunday 14 January, followed by shows in Torquay, Swansea, Aylesbury, Stockton, Wimbledon and more in February.
He's also lined up stops at the The Regent Theatre in Stoke, New Theatre in Oxford, the Milton Keynes Theatre, Edinburgh's Playhouse and the Leas Cliff Hall in Folkestone in March next year. See a full list of tour dates and venues below.
Using state-of-the-art screen technology, the Quantum Universe author and Guinness World Records holder will explore the origins of human life and its significance, the nature of space and time and other theories about our universe.
Brian Cox 2024 UK tour dates:
Sunday 14 January – The Richmond Theatre
Friday 2 February – The Princess Theatre, Torquay
Sunday 3 February – Swansea Arena
Tuesday 8 February – The Waterside, Aylesbury
Thursday 22 February – The Globe, Stockton
Wednesday 28 February – The New Wimbledon Theatre
Thursday 29 February – The Regent Theatre, Stoke
Friday 3 March – The New Theatre, Oxford
Sunday 10 March – The Milton Keynes Theatre
Sunday 15 March – The Playhouse, Edinburgh
Tuesday 26 March – The Leas Cliff Hall, Folkestone

Tickets for Professor Brian Cox's 2024 UK tour dates go on sale at 10am today.