Joel Dommett and Hannah Cooper joke they'll name baby after street sign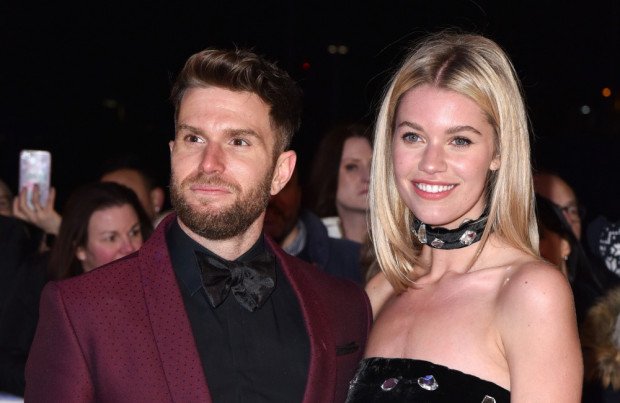 Joel Dommett and Hannah Cooper have joked they'll name their baby after a street sign as they prepare to become first-time parents
Joel Dommett and his wife Hannah Cooper have joked they'll name their baby after a "street sign".
'The Masked Singer' presenter and his partner are expecting their first child together later this year and they've revealed they have a long list of potential names – but feel under pressure to pick a "weird" moniker for their child.
During an appearance on 'The Chris And Rosie Ramsey Show' on BBC One, Hannah says: "We've got a list – we don't know, we keep adding street signs to it.
"It's hard. It feels like at the moment we're in the middle of where the weird names meet normal names again. Everyone's gone for weird names. The classic is Apple and all that weird stuff, where people would just pick an object ... like Crust. If they go on holiday and don't put their SPF on, it's burnt Crust."
Joel added of impending fatherhood: "I really have no idea what I'm doing. But I think, hopefully, I'll be a fun dad. I will be trying to be funny and trying to make all the midwives laugh.
"My job entails me being a child. I've got the mental age of a 12-year-old, so it'll be fine."
Hannah said: "I do worry that he sees this child as another audience member in the house. I think he'll do the classic dad jokes. I think he'll be in ­performance mode. It's a lot. From the moment he wakes up he practises on me. I mean, it's nice, but it's also annoying."
The couple – who got married in 2019 – announced Hannah's pregnancy earlier this month with some sweet polaroid pictures of her baby bump in a message shared on both their Instagram accounts.
Hannah cheekily captioned the post: "Does anyone know how to change a nappy? Because Joel has s*** himself."