'I am not going anywhere so people just better start getting used to it': Glen Matlock won't stop making music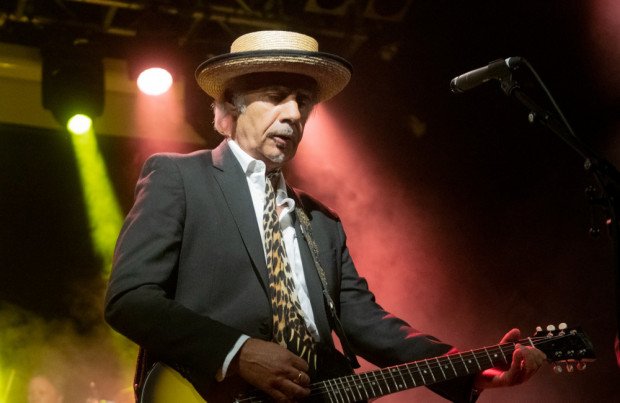 Glen Matlock will always make music - even if people don't want it
Glen Matlock will never stop making new music.
The former Sex Pistol, 66, released his latest solo album, 'Consequences Coming', in April, and while he's "proud" of the LP, he admits that never everything he's released has "set the world on fire" – but that won't prevent him from putting new tunes out.
In an interview with Blitzed Magazine, he said: "Do I get nervous? (thinking) I don't know? I mean I have been putting out albums and admittedly they haven't always set the world on fire.
I have been particularly proud of the last few I have done. This time around I kinda have a bit of a better team around me, a little bit better backing and stuff, and I was quite pleased that I did get the top-five ('Head On A Stick') on one of the alternative charts. But I just keep plugging away, I ain't going to go away. I have got an old song called 'Better Start (Getting Used To It), I am not going anywhere so people just better start getting used to it."
And Glen's musician pals are more than happy to come and jam with him for a coffee and cake in return.
He added: "Nobody has been beating my door down to make a record with the money to go and do it. I am almost like a new artist in a way – begging and stealing studio time.
"Also promising friends to come and play on something where they are lucky to end up with a cappuccino and a sticky bun.
"But they still do it anyway. And I do it for them as well. I reckon for every record that comes out, I think there are cassettes and tapes in a drawer somewhere, of where people are having a go at doing different things. All different combinations of people. But most musicians of a certain ilk will always have a go at doing something different in case something comes of it."