Tony Visconti thought Phil Lynott was dying after he was 'bedridden' for 3 days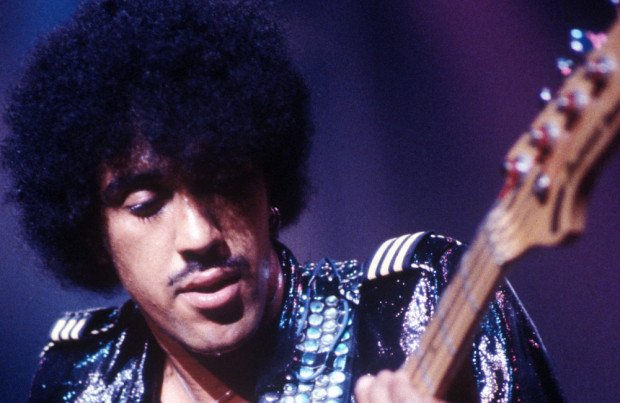 Tony Visconti says the late star's drug use was an "emotional strain" on him
Tony Visconti feared the late Phil Lynott was on the verge of death when he spent three days "bedridden".
The studio wizard – who is best known for his decades-long partnership with late music icon David Bowie – produced Phil's band Thin Lizzy's records 'Bad Reputation', 'Live and Dangerous' and 'Black Rose: A Rock Legend' in the 1970s, and after the incident, he wasn't afraid to address Phil's drug use with him one-on-one.
Tony recalled to Classic Rock magazine: "When Phil was bedridden for three days, I was very frightened.
"I seriously thought he was going to die in his hotel room. When he emerged I had a good heart-to-heart talk with him about his drug abuse, but he assured me, as always, that he had it under control."
The producer added: "We really didn't waste too much time due to drugs in the studio, but the emotional strain was terrible on me."
Phil had a worrying addiction to heroin and alcohol.
He died of pneumonia and heart failure due to septicaemia in 1986, at the age of 36, after collapsing due to his drug misuse.
Meanwhile, Tony previously recalled how he thought Bowie had "special mental powers" after an amazing experiment for 'Weeping Wall'.
The late musician's longtime collaborator opened up on their experiences working on his 1977 instrumental track, which was featured on his album 'Low' and was inspired by his experiences seeing the impact of the Berlin Wall.
Appearing on Mary Anne Hobbs' special show 'Bowie at 75' on BBC Radio 6 Music last year, Tony recalled Bowie – who died aged 69 in 2016 – asking everyone to draw a picture to represent the track as they listened to it, which they did without looking at each other's sketches.
He said: "When it was over he said 'OK, turn the papers over' and we did and we all had almost identical drawings – this was really weird.
"All of us had a jagged-edged wall like the edges of a woodcutting saw. It wasn't a wall with flat tops it was a wall with jagged tops – this is very important. Some of us put a moon over the jagged teeth and some of us put a sun over it like a circle – but almost unanimously we drew the same picture.
"And David turned his over and it was a picture of a lizard, like an alligator, with his mouth open, eating the sun – an orb – and it was all goosebumps from that moment on.
"I think even David was surprised but he was hoping that would happen – and I think in that smile I think he found that he might have some special mental powers that instigated it – this so-called coincidence."