Mckenna Grace and Asher Angel cast in teen romance 99 Days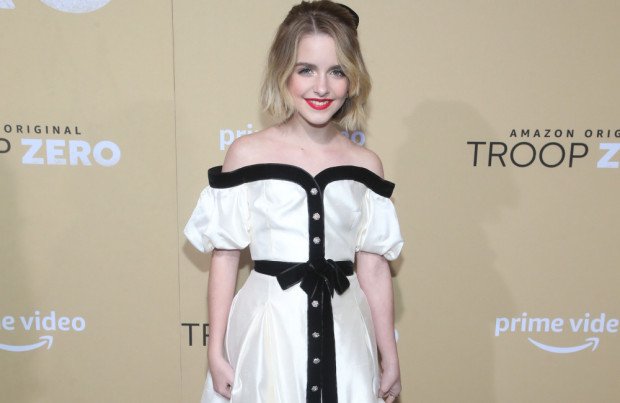 Mckenna Grace and Asher Angel are to star in the new teen romance '99 Days'
Mckenna Grace and Asher Angel have been cast in the teen romance '99 Days'.
The pair are set to star in Alloy Entertainment's film that is based on the New York Times bestselling novel of the same name by Katie Cotugno.
Martha Stephens is attached to direct the movie from a script she wrote alongside Shannon Bradley-Colleary.
The flick tells the story of Molly (Grace), who is facing a long, hot summer vacation back at Star Lake – stuck in paradise for 99 days with Patrick, the boy whose heart she broke, and the boy she broke it for... his brother Gabe (Angel).
Leslie Morganstein and Elysa Koplovitz Dutton will produce for Alloy.
'99 Days' is the film company's follow-up to the successful romance film 'Purple Hearts' – starring Sofia Carson and Nicholas Galitzine – which remains in the global top 10 of the most-watched movies ever on Netflix. Architect will launch global sales at the upcoming Cannes Film Festival.
Mckenna, 16, has had roles in the TV series 'The Handmaid's Tale' and featured in the film 'Ghostbusters: Afterlife' while Asher, 20, plays the part of Billy Batson in the 'Shazam!' superhero franchise.
Dutton said: "We are so excited to see Mckenna, Asher and Martha bring this incredible screenplay to life.
"Molly is a character audiences will see in themselves and fall in love with."
Architect's Calum Gray added: "We are hugely excited to share '99 Days' with buyers.
"As Alloy did so brilliantly with 'Purple Hearts', every element of this movie is beautifully tailored for its young adult audience: a white-hot bestseller, an award-winning writer-director team who've delivered for younger audiences, and, in Mckenna and Asher, breakout stars of their teen generation.
"Shepherded by Les and Elysa, '99 Days' is the perfect escapist, aspirational and emotional movie for YA audiences right now."