Spencer Matthews missed Jamie Laing's wedding because his best pal is 'badly organised'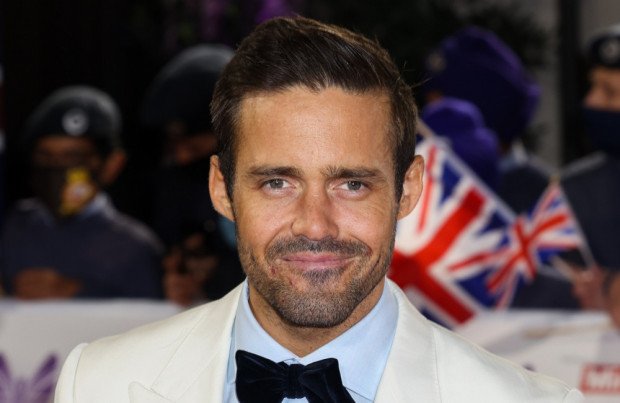 TV star Spencer Matthews has revealed that he missed Jamie Laing's wedding because his showbiz pal is "badly organised"
Spencer Matthews missed Jamie Laing's wedding because his best pal is "badly organised".
The 34-year-old star was a notable absentee while Jamie married Sophie Habbo in Chelsea in April – but Spencer has now revealed that it was merely an oversight on the part of his showbiz pal.
He told OK! magazine: "It's water under the bridge. Jamie's a bit scatty, he's badly organised, and at the end of the day, I believe it, so he's off the hook."
Spencer also recalled being caught off guard by Jamie's wedding.
He said: "I thought the same when I read it online, saying 'this looks like something I should be at.'"
The TV star and Sophie exchanged vows in front of hundreds of their friends and family at a registry office in Chelsea.
The loved-up duo – who were seen sharing a kiss outside the registry office – were joined on their big day by some of their showbiz pals, including Millie Mackintosh, Ollie Locke, and Hugo Taylor.
Before walking down the aisle, Sophie gave her social media followers an insight into her last-minute wedding preparations.
Sophie took to Instagram to reveal that she was having a so-called hydrafacial and various other treatments before she tied the knot.
She wrote on the photo-sharing platform at the time: "I'm getting married tomorrow!!!!
"I've been prepping my skin with monthly Hydrafacials from @hydrafacial_uk. I've been getting Hydrafacials since I was around 18 and I cannot recommend them enough and wanted to make sure I had a programme of treatments before the wedding.
"They cleanse, extract and hydrate your skin and you can add boosters to get an even better result and target any specific concerns. It's been an hour of 'me time' and I am so happy with the results. (sic)"