MAFS Australia's Alyssa Barmonde not ready to date again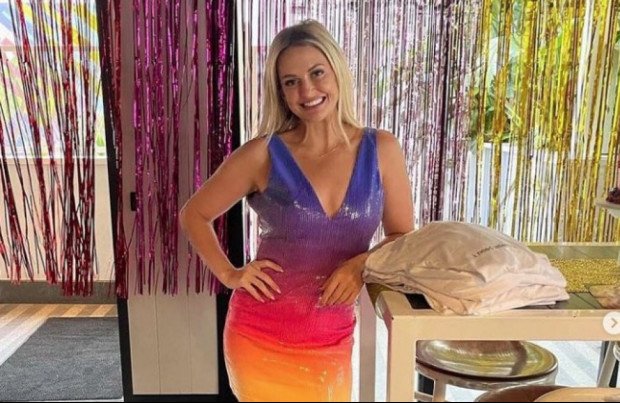 'Married at First Sight Australia' star Alyssa Barmonde isn't "quite ready" to date again because she needs to build back her confidence
Alyssa Barmonde isn't "quite ready" to date again.
The 'Married at First Sight Australia' star "hasn't given up" on love but she's not looking for a new relationship as her confidence was "really shot" by her experiences on the show.
Alyssa – who parted ways with Duncan James at the end of the series following a turbulent relationship – told BANG Showbiz: I don't think I'm quite ready to date again. I haven't given up on love, and I know my person is out there. But I do have a lot of healing to do before I jump into the dating pool again.
"My confidence was really shot by the words and actions of others on the show- and I have to slowly build that up again before I can give 100% of myself to someone.
"Reflecting, learning, and healing. However, with dating apps like Even emerging, it gives me hope and the confidence to date again. "
Alyssa isn't "proud" of her behaviour on the show but she's determined to learn from her experiences.
She said: "I definitely did some things I am not proud of, and do regret how I treated Duncan and the cast at times. I wish I had been more articulate in demonstrating how I feel. I have since apologised and will reflect and learn from my experiences.
"I will continue to go to therapy, and will be an advocate for it. Therapy is like going to the gym for your brain and it's so necessary. I do wish I would have stood my ground and left when I wanted to, which wasn't easy to do.
"My mental health was suffering immensely and I should have taken myself out of the toxic environment. There was a lot that was not shown, which is disappointing."
The single mum is horrified by the "bullying and hate" she's received as a result of her stint on 'MAFS'.
She said: I've experienced an enormous amount of bullying and hate because of the way 'MAFS' was produced.
"It's actually shocking how people believe exactly what's being portrayed in a highly produced television show, exaggerated for ratings and drama.
"Never in my wildest dreams would I have expected it to go down this way. It makes me sad that people can be so cruel."
'Married at First Sight Australia' star and single mother, Alyssa Barmonde, has partnered with newly launched dating app Even. Specifically designed for single parents and their needs in mind, the app is free to download and means singles can view up to 100 profiles a day. Find out more at: www.Even-dating.com