Rachel Brosnahan would 'jump' at the chance to play Lois Lane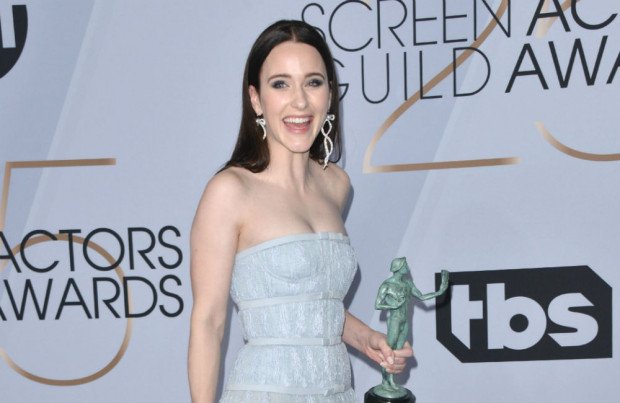 Rachel Brosnahan has broken her silence on a rumour claiming she auditioned for 'Superman: Legacy'
Rachel Brosnahan would jump at the chance to play Lois Lane in 'Superman: Legacy'.
After the 'Marvelous Mrs. Maisel' star was tipped to play the Daily Planet reporter in James Gunn's reboot of the iconic DC franchise, alongside the likes of Emma Mackey, Phoebe Dynevor and Samara Weaving, Rachel has broken her silence on the rumour.
Appearing on 'The View', she said: "I mean, look, take everything you read on the internet with a grain of salt, is my first piece of advice.
"But it would be extraordinary. I grew up watching Lois Lane, this incredibly talented journalist who is far from a damsel in distress. And I would jump at the chance if it arose."
Gunn recently spoke out on the casting speculation and insisted only one role has been filled and it's not a major one.
He tweeted at the weekend: "That's the actor's business only and isn't something I'd make public unless they did it first after the fact.
"For now, only one person has been CAST in 'Superman: Legacy', and it isn't any of the regular players in the Superman world."
It's not known who will play Superman following the departure of Henry Cavill from the DC Universe not long after he reprised his role in a cameo for 'Black Adam'.
Gun confirmed he will direct the flick in March.
The 'Guardians of the Galaxy' filmmaker will be at the helm of the new movie based on the Man of Steel, after it was previously announced he would write the script for the upcoming project focused on a younger version of Clark Kent.
Discussing the news on Twitter, he wrote: "Yes, I'm directing Superman: Legacy to be released on July 11, 2025.
"My brother Matt told me when he saw the release date he started to cry. I asked him why. He said, 'Dude, it's Dad's birthday.' I hadn't realized.
"I lost my Dad almost three years ago. He was my best friend.
"He didn't understand me as a kid, but he supported my love of comics and my love of film and I wouldn't be making this movie now without him."
He admitted it's "been a long road to this point", having first been offered a 'Superman' movie "years ago".
He continued: "Then a bit less than a year ago I saw a way in, in many ways centering around Superman's heritage – how both his aristocratic Kryptonian parents and his Kansas farmer parents inform who he is and the choices he makes.
"So I chose to finally take on writing the script. But I was hesitant to direct, despite the constant pestering by Peter Safran and others to commit (sorry, Peter).
"Just because I write something doesn't mean I feel it in my bones, visually and emotionally, enough to spend over two years directing it, especially not something of this magnitude.
"But, the long and the short of it is, I love this script, and I'm incredibly excited as we begin this journey. #UpUpandAway. (sic)"